Ambien, or zolpidem, is one of the most commonly prescribed medications for sleep disruption in the United States. Unfortunately, it can cause bizarre and dangerous behavior in users as itell as trigger drug abuse and addiction that can be devastating if not life-threatening. There are a number of ways that users can abuse Ambien:
Taking the medication more often, in larger amounts, or for longer than prescribed
Taking the drug without a prescription
Combining Ambien with other drugs, including alcohol and sedatives
Crushing the extended-release version of the medication before swallowing, snorting or injecting it
Without treatment, those who continue to abuse the drug can find that their sleep issues worsen rather than get better. Additionally, especially when Ambien is combined with other substances, overdose is a risk. Addiction, too, can develop after only short-term use, and the behaviors under the influence of the drug exhibited by many can ultimately land the patient in dangerous situations. For example, some patients have reported driving, cooking, having sex, leaving the house and other behaviors while under the influence of Ambien – with no recollection of those activities the following day.
Help for Sleep Disruption
Patients usually begin taking Ambien because they have a hard time falling asleep at night or staying asleep through the night, though some take it in an effort to combat the effects of stimulant drugs like cocaine and crystal meth. When the goal of Ambien use is to deal with a chronic sleep disruption, it is imperative that their treatment includes directed therapy that assists them in developing natural sleep patterns. Alternative and holistic treatment options can aid in this process, including:
Nutritional therapy
Yoga
Meditation
Personal training
Acupuncture
Intensive Addiction Treatment
Though the underlying sleep disorder must be addressed in treatment, so too is it important for patients to undergo effective care that addresses their compulsive addiction issues. Learning how to fight against the urge to relapse is imperative to long-term recovery, so finding a rehabilitation program that addresses both the sleep disorder as well as the addiction itself is important for the patient who is struggling with Ambien addiction.
During rehab, in addition to directed treatment for sleep disorders, your loved one should have access to the following resources that handle addiction issues:
Personal therapy
Group therapy and support groups
Addiction-focused alternative therapies
Stress-lowering holistic treatments
Relapse prevention assistance
Long-term aftercare
Treatment options should aid your loved one in learning practical skills that help them to:
Identify triggers to substance abuse
Create and implement an actionable plan to avoid allowing those triggers to rule their behaviors
Work on improving communication to decrease frustration and potential triggers and assist in building a strong support system in recovery
Lower overall stress to increase ability to manage acute stressors when they arise
Rebuild family relationships and improve support at home
Additionally, if there are other underlying issues – some of which may be causing the sleep disorder as well as driving the addiction – these must be addressed as well. These may include:
Mental health disorders (e.g., mood disorders, personality disorders, etc.)
Abuse of other substances (especially stimulants like cocaine or crystal meth)
Learning disabilities
Behavioral disorders
Social issues (e.g., problems at work, acute trauma like loss of a loved one, divorce and others, etc.)
---
Finding the Best Possible Rehab Program
There are thousands of rehab centers to choose from across the country; how do you know which one is right for your family member?
It is essential that the program you choose for your loved one recovering from Ambien addiction provide:
An initial evaluation and diagnostic period
Personalized treatment plan based on specific needs of the patient
Ability to adjust and modify the treatment plan during the treatment process
Highly educated treatment team members who specialize in different aspects of addiction treatment and recovery
Long-term assistance after the program is over
---
Questions to Ask
How do you know if the treatment program you've found is the right one? Ask questions:
What specific treatments and therapies do you offer that will be personally appropriate to my family member?
What support options do you offer to family members?
Do you provide a personalized treatment plan for patients based on their unique needs, or do you have a standard set of services that you apply to all patients in the program?
How many hours of directed therapies and treatments does each patient take part in on average?
How will you address the issue of the sleep disorder? Do you utilize medications in your program and, if so, which ones might be appropriate for my family member?
Do you allow for flexibility within the treatment program in order to allow for progress or the need to spend more time focusing on a certain aspect in recovery?
Do you work with my health insurance to cover the cost of treatment? Do you offer financing and billing options that will work for my budget?
Is it possible to extend the amount of time spent in treatment if necessary for stability in recovery?
Do you offer an aftercare program for alumni?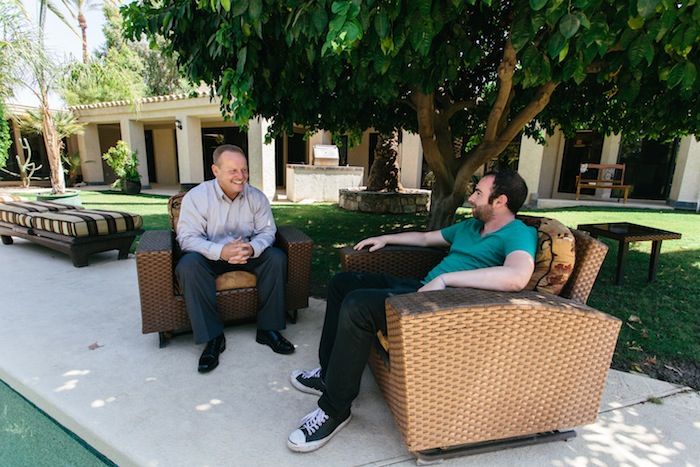 At Axis, We Can Help
Here at Axis, we offer a uniquely personalized treatment program for patients who are struggling with drug abuse and addiction. If your loved one is dealing with a sleep disorder or underlying mental health issues that cause a sleep disruption in addition to Ambien addiction and/or abuse of other substances, we can help.
The more varied the underlying issues driving the use of illicit substances, the more important it is that your loved one undergo treatment that can effectively address everything that impacts their ability to recover and remain drug-free for the long-term. Dual diagnosis rehabilitation programs are ideal for this purpose, allowing your loved one to heal on all fronts.
At Axis, we offer an integrated treatment program that provides intensive treatment that addresses everything stopping your loved one from living a life of balance and wellness. We also provide support for family members who are focused on being a positive and sustaining force in their addicted loved one's recovery. Contact us at the phone number above today to learn more about our unique program today.
---