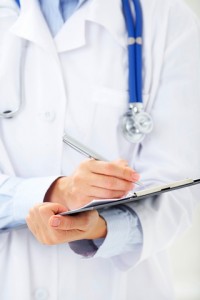 A handful of doctors who have been overprescribing certain prescription medications have had their privileges suspended by a national chain of drugstores. In an attempt to cut down on the abuse of powerful medications like OxyContin, Vicodin and others, CVS Caremark Corp has identified 36 health care providers who have, by their definition, questionable prescribing practices due to the copious number of prescriptions they provide to patients for highly addictive drugs.
The 36 providers were unable to give credible reason for their prescribing practices. Consequently, their prescriptions will no longer be accepted by CVS, neither by their retail stores nor the company's mail order service. This action comes on the heels of DEA pressure on CVS and other distributors of prescription medications to crack down on prescription drug abuse.
While CVS executives acknowledge that this action will only make a small dent in the overall problem, it is not merely a symbolic gesture. One of the providers whose prescribing privileges were revoked was responsible for an average of 44,000 prescriptions for powerful drugs like hydrocodone and oxycodone. The scope of this prescriber's actions comes into focus when compared to similar prescribers who averaged only 600 to 700 prescriptions for similar medications in the same period of time.
Fighting Drug Abuse on an Individual Level
The battle against drug abuse is being waged on many fronts – national, local and individual levels. When battling drug abuse on the individual level, one of the greatest weapons is substance abuse treatment. Being caught in the cycle of drug abuse usually prohibits the individual from having the wherewithal to seek treatment on their own, which means that families are often responsible for making arrangements and presenting the option to their addicted loved one.
In some cases, an intervention may be necessary to help the addicted person understand that they need rehab and they need it now. Family members are encouraged to:
Plan the intervention by choosing who will be present and what each person will say
Specify ways in which each person is affected by the drug user's behavior and if necessary, write these things down in advance
Research drug treatment programs beforehand to give the drug user concrete information
Decide on a place and time for the intervention
Consult a professional interventionist to help with the planning or execution of the intervention
Allow each person to speak to the individual during the intervention
Challenge the addicted person to seek treatment
Outline consequences for the drug user if they refuse treatment
A Successful Recovery
Conquering drug abuse is possible with appropriate treatment and care. If you believe that someone you love is struggling with drug abuse and needs assistance, reach out to us at Axis right now. We're here to help.