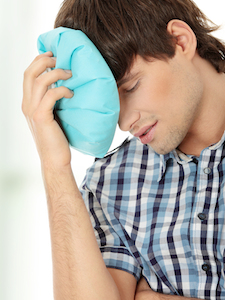 Men and women are different in addiction as they are in most things in life, and it seems that their interests in treatment for addiction are different as well. A report from the Substance Abuse and Mental Health Services Administration (SAMHSA) found that, in 2011, twice as many men entered a drug rehab program as compared to women. An estimated 1.2 million men sought addiction treatment that year, and 609,000 women did the same.
The report also found that:
About 22 percent of women between the ages of 18 and 24 cited marijuana as their drug of choice while only 3 percent of men in that age group claimed marijuana as their primary substance of abuse.
Over the age of 65, women were three times more likely than men to abuse prescription painkillers (e.g., Percocet, Lortab, Vicodin, etc.).
Differences begin in the teen years – though about 7 percent of both males and females between the ages of 12 and 17 were dependent upon drugs or alcohol, teen boys preferred marijuana and teen girls more often opted for alcohol as their substances of choice, according to UPI.
Elinore McCance-Katz is SAMHSA Chief Medical Officer. Says McCance-Katz in a news release: "This report provides insight into how age and gender relate to substance abuse. SAMHSA believes that health care professionals can use this information in designing programs that are better tailored to effectively meet the treatment needs of both genders."
How Should Rehabilitation Focus on Gender-Specific Issues?
Every patient deals with unique issues that may drive their addiction; issues common to a specific gender are a part of that. During treatment, it can be helpful to address these commonly shared problems through gender-specific groups.
For example, some women may struggle with increased cravings when they are premenstrual. Still others may have been triggered to use by a miscarriage, infertility, or difficulty with their roles as a mother or wife. Others may be struggling with legal problems due to how their addiction impacted their decisions at work and home. Some women just feel safer sharing about personal feelings in the presence of other women.
In the same way, men may struggle with the expectations to act, look or behave a certain way. Their roles at home may be stressful for them as well, especially if they are dealing with unemployment, infertility, impotence, difficulty in relationships with women, and other issues. It may be easier for them to address these issues with other men.
Does Your Loved One Need a Gender-Specific Rehab Program?
It's not necessary for men and women to isolate themselves from each other in recovery. In the world, there is a mix of genders in almost every context, and it is important to be able to interact and function healthfully with everyone. Contact us at Axis now to learn more about what will benefit your loved one in drug and alcohol addiction treatment.