Whether you calculate your costs in terms of money, time or personal commitment, drug rehab isn't cheap. The process of recovery demands an investment on multiple levels: financial, physical, psychological and emotional. Fortunately, when you're ready to reclaim control over your life, you'll find you have a lot of resources available to help you pay for rehab. Investing in your own recovery is one of the best decisions you'll ever make.
---
Is Rehab Really Worth the Cost?
---
On a societal level, there's no doubt that drug rehab is worth the cost. According to the National Institute on Drug Abuse, drug abuse takes a huge financial toll on the country, costing the US economy as much as $600 billion a year. When you consider how much drug abuse costs in terms of criminal justice services, healthcare needs, lost productivity and untimely death, the cost of drug rehab is minimal by comparison. That's why public health departments, charitable organizations and the criminal justice system provide rehab services at little or no cost to drug users with a low income.
On a personal level, if you take a hard look at how much drug abuse is costing you and your loved ones, you'll see that it's impossible to overestimate the value of recovery. Whether you've just begun to see the effects of addiction in your life, or you've been struggling with chemical dependence for years, drug rehab can help you reclaim your life and prevent further losses in the future.
---
How Much Will I Have to Pay?
---
The costs of drug rehab vary considerably from one program to another. Non-profit rehab facilities, community treatment centers and faith-based organizations offer treatment programs on a free or sliding-scale basis, depending on your income. Private treatment programs may be paid for out of pocket or covered by health insurance. The cost of treatment is based on several important factors:
Whether you enroll in an outpatient or inpatient treatment center
How long your treatment program lasts
The services you receive as part of your treatment plan
The credentials and qualifications of the facility
Inpatient drug rehab is typically more costly than outpatient rehabilitation. At an inpatient treatment center, you must cover the costs of 24-hour care. At an outpatient facility, you'll pay for the therapeutic services you receive, but because you won't be paying for residential costs, your overall fees will be lower. Inpatient treatment offers a more structured, secure environment, while outpatient care provides a more loosely supervised setting with greater flexibility and more personal choices.
The duration of treatment makes a difference in the cost of rehab. The longer your recovery program lasts, the more expensive it will be. However, cutting your treatment short just to save money may be an unwise decision. According to The Psychiatric Clinics of North America, the length of treatment has consistently been a determining factor in the success rates of drug rehabilitation programs. Studies have shown that treatment programs lasting 90 days or more have the highest success rates, while treatment programs lasting fewer than 30 days may be less effective at helping you maintain long-term sobriety. As a general rule, the longer you stay in treatment, the more time you'll have to absorb the coping skills you need to maintain long-term abstinence.
The services you receive, the quality of care and the credentials of the facility will contribute to the cost of rehab. As with any other service, you will usually pay more for a higher standard of care when you enroll in an addiction treatment program. Treatment at a luxury rehab facility staffed by highly qualified addiction specialists may cost $10,000 to $30,000 or more, while a comparable program at a non-profit facility may be more in the range of $5,000 to $7,000. Because treatment costs differ from one facility to another, the only way to know for sure how much you'll pay is to talk with an intake counselor at the treatment center that interests you.
---
What Services Will I Be Paying For?
---
What exactly are you paying for when you go to rehab? Like the fees themselves, the services you receive at a treatment center will vary greatly. From publicly funded facilities to faith-based programs and luxury rehab centers, the core services you'll pay for at a drug rehab program include:
Lodging costs at a residential treatment facility (accommodations, meals, utilities, and services like laundry and housekeeping)
Staffing costs
Therapeutic services
Medication therapy with drugs like methadone, naltrexone or buprenorphine
Some facilities offer additional recovery resources, such as nutritional counseling, life coaching, and holistic therapies like pet therapy, acupuncture and massage. Private accommodations will cost more than shared accommodations, but most rehab facilities encourage clients to stay in shared housing in order to promote group support and cooperation among peers.
Staffing is one of the biggest expenses at a drug rehab program. The higher the credentials of the staff, and the lower the staff-to-patient ratio, the more costly the program is likely to be. But the quality of care you receive in a program staffed by credentialed addiction treatment specialists is well worth the cost.
How Can I Pay for Rehab?
The intake counselors at drug rehab facilities understand that payment is a major concern for any addict — rich or poor — who seeks treatment. There are a number of ways to finance the costs of rehab:
Personal income
Health insurance
Savings or retirement funds
Private loans
Contributions from family members
The sale of assets like cars or jewelry
Not all addiction treatment facilities accept health insurance, and not all health insurance providers cover the cost of drug rehab. However, if you have medical coverage, it's important to consider this resource when you're thinking about how to pay for rehab. According to the Western Journal of Medicine, insurers can save money by paying for the costs of rehab before the disease of addiction progresses. In other words, the sooner you seek treatment, the less likely you are to need insurance coverage for a serious condition like liver failure, kidney damage or heart disease.
When you enroll in treatment, an admissions counselor will work with you to determine whether your insurance company will provide full or partial payment for your care. As part of this process, you'll need to consider:
Whether your insurer pays for addiction treatment
Whether your coverage is restricted to a network of facilities or doctors
Which services your insurer will cover
The length of treatment that your insurer will pay for
How much your deductible will be, if applicable
---
How Much Is Recovery Worth to Me?
---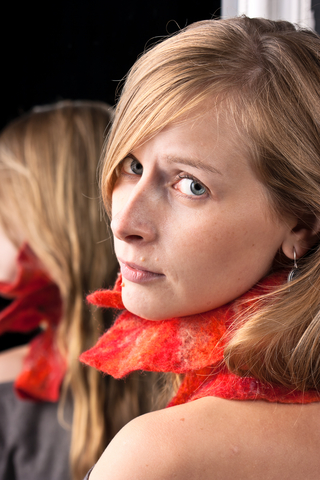 When you evaluate the costs of drug rehab, it's important to consider not only what you have to gain from treatment but what you have to lose if you don't seek help. As you look to the future, consider how much addiction could cost you in terms of job loss, divorce, child support, poor health, legal problems or jail time. In addition, the intangible costs of guilt, remorse and low self-esteem will take a huge toll on your spirit.
Axis Residential Treatment is one of the few providers that offer luxury drug rehab services at affordable rates. We accept health insurance or private payment for our services. Our intake counselors can perform a benefit check to see if your insurance policy will cover all or part of the costs of your care. Our addiction specialists are waiting to offer you personalized support when you call our toll-free number.