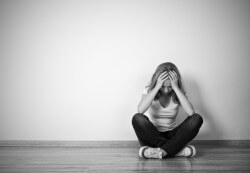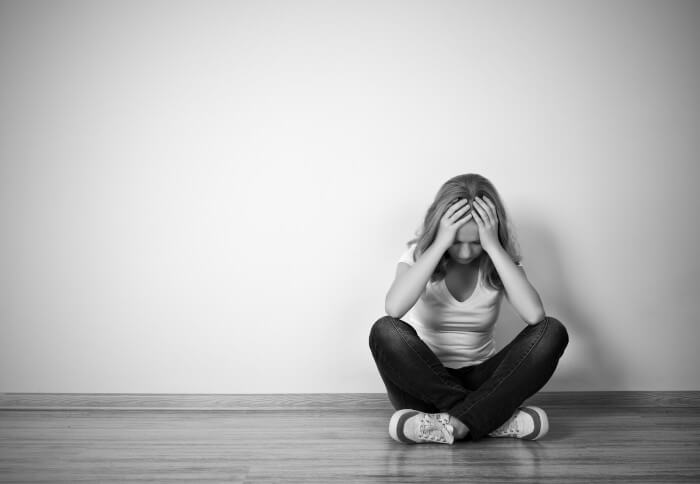 Synthesized for the first time in 1926, phencyclidine, or PCP, was developed as a surgical anesthetic in the 1950s. But because this powerful drug caused frightening hallucinations, agitation, and anxiety in patients after surgery, its use in humans was discontinued in 1965. PCP is now used only in veterinary medicine as an anesthetic and tranquilizer for animals. On the streets, however, the drug continues to be sold under a number of slang names, including "angel dust," "peace pills," "STP," "animal trank," "embalming fluid," and more. Under the Controlled Substances Act, PCP is now listed as a Schedule II controlled substance, meaning that it has no accepted medical use for human patients.
As a medication, phencyclidine is categorized as an anesthetic or as a sedative-hypnotic. When used recreationally, PCP is classified as a hallucinogenic, dissociative drug. This psychedelic substance is produced in illegal labs or stolen from veterinary clinics. The purity of the PCP that comes from underground laboratories is highly questionable. The potency and chemical contents of the drug may vary from one batch to another, making the effects unpredictable.
Learn More

A dose of PCP can cause severe side effects, including:

Paranoia
Delusions
Seizures
Psychosis
Aggression
Violence
Stupor
Coma
Death

PCP users often take the drug in combination with other substances, such as marijuana, Ecstasy, cocaine, or alcohol. The use of PCP with other drugs only increases the risk of a serious or fatal reaction. If you or someone close to you is abusing PCP, a comprehensive drug rehab program can help you break free from substance abuse and restore your hopes for the future.
Increase in Abuse
Like other hallucinogenic drugs, PCP has experienced a rise in popularity in recent years. Users seek out this drug for its psychedelic and euphoric effects. A "good" PCP trip can cause pleasurable sensations, a sense of invincibility, a feeling of relaxation, and hallucinations. As a dissociative drug, it can also cause a sense of floating weightlessly away from one's body.
But PCP can also have a host of dangerous side effects. The Drug Abuse Warning Network (DAWN) reports that PCP was associated with over 75,500 emergency room visits in 2011 — an increase of over 400 percent since 2005. PCP abuse increased most dramatically in younger adults between the ages of 25 and 34, and females were more likely to seek emergency treatment than males.
Why has PCP become increasingly popular, in spite of its dangers? There are a number of possible reasons for the rise in abuse:
Availability. The chemicals used to make PCP are easy to obtain and relatively inexpensive, making it possible for the drug to be produced quickly in underground labs in the US.
Perception of risk. Publicity about the dangers of PCP caused a decline in usage in the 1980s and 1990s. However, younger generations of users are less aware of the risks of PCP to the mind and body.
Decline in use of other drugs. The increase in PCP abuse has been associated with a decline in availability and popularity of crack cocaine, a central nervous system stimulant that can cause delusions, paranoia, and violence.
The surge in PCP abuse is extremely disturbing, because it is considered to be one of the most dangerous hallucinogenic drugs available. Throughout its history as an illegal psychedelic drug, PCP has been linked to acts of violence, delusional behavior, and unintentional suicide.
Recovering From PCP Abuse

Recovering from PCP use requires intensive treatment through a professional drug rehab program. PCP addiction is often accompanied by an underlying mental illness that may or may not have been diagnosed. To make matters more complicated, the side effects of PCP abuse — paranoia, anxiety, depression, and mood swings — resemble many of the symptoms of psychiatric disorders.
In order to achieve long-lasting recovery, rehab must begin with a thorough and careful evaluation. As part of this process, your medical history, psychological condition, and past experiences with substance abuse will be taken into consideration. Many PCP users also require treatment for other drugs, like alcohol, marijuana, cocaine, Ecstasy, or heroin. If you have the signs of a co-occurring psychiatric disorder, such as depression, anxiety, or schizophrenia, you need an integrated program that can help you manage the symptoms of mental illness as you recover from the effects of PCP.
PCP can cause psychological as well as physical dependence. In the early stage of rehab, your treatment team may recommend a medically monitored detox to safely clear the drug from your body. If you've been using heavily, you may need nutritional supplementation, fluid replacement, and extended periods of rest while your body recovers. Once your mind is clear and your body is stable, you can progress to the next stages of recovery. Psychosocial treatments for PCP abuse include:
Individual psychotherapy
Group counseling
Family therapy
Behavioral modification
Relapse prevention training
Transitional housing/sober living
Aftercare support
The psychological effects of PCP abuse can be powerful and long-lasting. After rehab, you'll need to be able to rely on a network of supportive friends, family members, and professionals as you rebuild your life. At Axis, we provide the resources you require to succeed in recovery, from the intake stage through aftercare. Our cutting-edge treatment programs are designed to address the challenges of multi-drug abuse, co-occurring disorders, and other complex conditions. Call our intake counselors at any time to learn more about our individualized treatment plans.