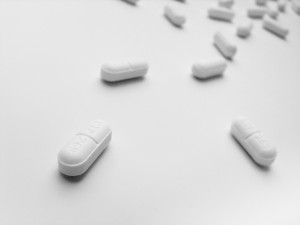 Last year, Long Islanders got a wake-up call on Father's Day regarding prescription drug abuse – four innocent individuals were murdered in a Medford, NY pharmacy by a gunman who was desperate to find prescription pills to feed his addiction. Anti-drug advocates in the area do not want those people to have died in vain; officials have not seen any significant decline in the prescription drug abuse rates on Long Island since the event.
Shedding Light on the Prescription Drug Problem
Long Island's anti-drug groups and community officials have banded together in recent weeks to organize a variety of events to help raise awareness of the prescription painkiller problem in the area. In Melville, a town centrally located on Long Island, a conference was held on the topic of prescription drug abuse that included:
Legislators
Law enforcement officials
Drug addiction specialists
Recovering addicts
A few days following the conference, the first ever candlelight vigil for those lost to prescription drug overdose was held in Huntington, NY at St. Patrick's Church on the north shore of the island. The event was put together by the anti-drug group The Fallen on Long Island and had more than 700 people in attendance. Other groups active with anti-drug programs such as Long Island Council on Alcoholism and Drug Dependence also participated and said events such as these are a welcome sight in the community.
Another major step in Nassau County as of late has been that police are now equipped with Narcan in their patrol cars. Narcan is an antidote for prescription opiate overdose and can save lives that would otherwise be lost. Since law enforcement started carrying the drug, a number of young lives have been spared.
Many Feel Education on the Dangers of Prescription Painkillers Is Severely Lacking
Many anti-drug advocates and recovering prescription drug addicts report that there is little awareness surrounding the potential for addiction to prescription medications. They say that doctors prescribe the drugs with little to no caution surrounding their addictive possibility. They feel that public education campaigns combined with the efforts of doctors who provide guidelines to patients regarding addiction would help decrease the number of addicts we are seeing today.
Danielle, a recovering addict on the island, said: "I believe that education is the absolute most important thing. I had no idea that a painkiller that's legal and prescribed is the same thing as heroin."
Do you feel that doctors and public health officials are properly educating the community about the potential for prescription drug addiction? Share your opinion below.