Every year in the US, around 88,000 people die of alcohol abuse, according to the Centers for Disease Control and Prevention. Alcoholism consistently appears at the top of the list of preventable, lifestyle-related causes of death and chronic illness, contributing to conditions such as:
Liver disease
Certain types of cancer
Heart disease
Heart attack and stroke
Digestive disorders
Pancreatitis
Diabetes
Seizures
Nerve damage
Brain atrophy
Dementia
Accidental injuries
Motor vehicle fatalities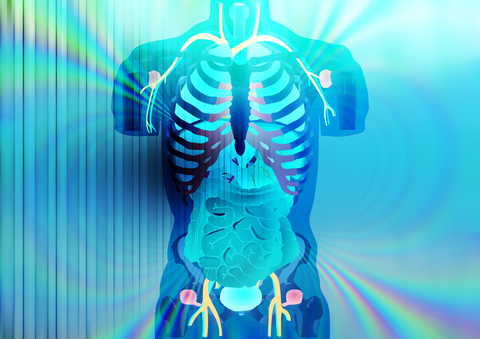 Excessive alcohol use also takes a severe toll on brain function and mental health. The American Journal of Health-System Pharmacy notes that alcohol dependence is a major cause of cognitive impairment, mood disorders and anxiety disorders. In addition to the physical and psychological complications of alcoholism, this disease is associated with psychosocial problems such as unemployment, domestic violence, divorce, financial trouble, arrest and incarceration.
Perhaps most importantly, alcoholism destroys your sense of who you are, taking over your mind and spirit as well as your body. The compulsive need to continue drinking in spite of the harmful consequences is a sign that you or someone close to you needs alcohol treatment. It's no exaggeration to say that an effective, comprehensive alcohol rehab program could literally save your life.
Understanding Alcohol Abuse
According to the University of Maryland Medical Center, light to moderate alcohol use consists of no more than one drink a day for women and two drinks a day for men. Heavy drinking is defined as more than three drinks a day, on average, for women and more than four drinks a day for men. Binge drinking — a dangerously common practice, especially among teens and young adults — is defined as five or more drinks on a single occasion.
Alcohol affects the brain's production of neurotransmitters, the chemicals that regulate moods, behavior, energy levels, appetite, sleep and many other important functions. Over time, the brain adapts to altered levels of these chemicals, and a condition called tolerance, or the need to drink more alcohol to feel the desired effects, develops. Tolerance can lead to dependence, or the need to drink alcohol just to avoid symptoms such as:
Tremors
Irritability
Headaches
Depression
Nausea
Fatigue
Sleeplessness
The final stage of the addictive process is alcoholism, a chronic disease characterized by a compulsive need to consume alcohol, even though it may be destroying your life.
Detox: The First Stage of Recovery
The first stage of recovery from alcoholism is detoxification. When an alcoholic's system is deprived of this substance, the body and brain begin to go into withdrawal. Heavy, long-term drinkers may start experiencing withdrawal symptoms within a few hours after they try to stop drinking. In chronic alcoholics, withdrawal is a life-threatening condition.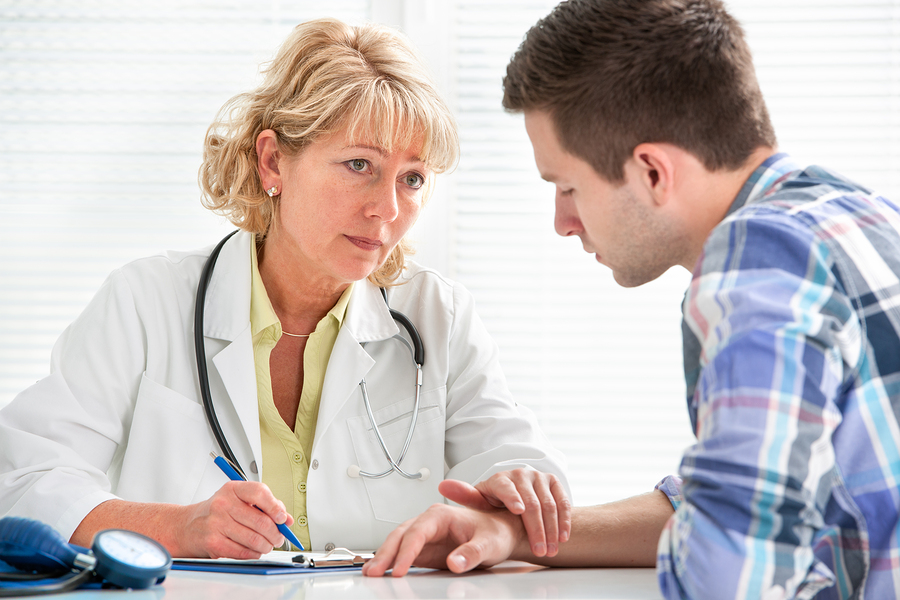 The American Academy of Family Physicians notes that alcohol withdrawal syndrome can cause:
Insomnia
Shakiness
Convulsions
Seizures
Elevated blood pressure
High body temperature
Hallucinations
Delirium
Alcohol addiction treatment begins with a medically monitored period of detox, in which the alcohol is cleared from your system in the safest, most comfortable way possible. In the final stages of alcoholism, detox should take place in an inpatient environment, such as a hospital or residential treatment facility, where the patient can be evaluated throughout the process. Alcoholics in the early stages of the disease may be able to detox at an outpatient facility.
---
Rehab: Where Healing Takes Place
Detox paves the way for rehabilitation, where the intensive work of recovery begins. In rehab, you'll learn about the disease of alcoholism and acquire the coping skills you'll need to build a healthy, sober life. Components of alcohol rehab include:
One-on-one therapy with a therapist who specializes in addiction counseling
Behavioral modification therapy to change your thought patterns about drinking and help you learn healthy coping strategies
12-step facilitation classes to introduce you to the principles of Alcoholics Anonymous, one of the most successful self-help programs available
Anti-addiction medications to curb your cravings and help you avoid a relapse, such as disulfiram (Antabuse), naltrexone (ReVia, Vivitrol), and acamprosate (Campral)
Family or marriage counseling to create a healthier, more supportive home environment
Relapse prevention training to help you stay on track with your recovery goals
Holistic therapies like yoga, acupuncture, and massage to promote stress reduction and facilitate the healing process
Aftercare services to support you as you continue your recovery
Transitional housing options (sober living homes) to provide a safe, sober living environment after you finish rehab
The results of a clinical review published in Addiction show that alcohol treatment improves abstinence rates significantly. An analysis of multiple studies showed that only 21 percent of alcoholics who received no treatment or who were waiting to get into treatment were able to avoid drinking. By comparison, 43 percent of those who went through treatment stayed sober.
---
Finding the Right Program

There are hundreds of rehab programs in every major community, including non-profit treatment centers, privately funded rehabs, community mental health centers, and inpatient hospital programs. These facilities accept a wide range of payment options, including medical insurance, cash payment, public benefits, or sliding scale payment plans.
An addiction treatment specialist can help you navigate your options and choose a program that's right for you. Here are just a few of the factors to consider:
Inpatient vs. outpatient: Do you need the supervision and structure of a residential program, or the flexibility of outpatient treatment?
Clinical staff: Is treatment provided by a team of certified, experienced professionals, including doctors, therapists, counselors, and social workers?
Rehab services: Does the facility provide a full range of recovery services, including detox, psychotherapy, self-help groups, family therapy, anti-alcoholism medication, and alternative therapies?
Length of stay: How long will you need to make a full recovery in rehab? Addiction specialists now recommend a minimum of 90 days in treatment; however, many people require 120 days or more, especially if they suffer from a co-occurring psychiatric condition, like depression or anxiety.
Aftercare support: What can you expect from your rehab provider after you graduate? The most effective alcohol treatment programs offer relapse prevention classes, medication management, life skills counseling, and transitional living services.
Cost: The price of rehab shouldn't be your primary concern, but in reality, it's a factor you must consider. How much does treatment cost, and what forms of payment does the facility accept?
To start your search for an alcohol rehab program, talk with a therapist, physician, or admissions counselor at a treatment facility to find out which treatment options are right for you. Avoid rehab centers that offer a "cookie-cutter" approach to treatment, with a single program that every client must follow.
Why Choose Axis for Alcohol Rehab?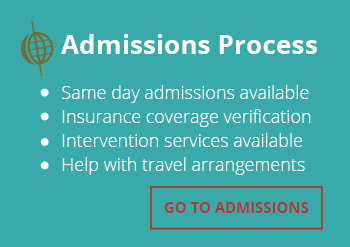 At Axis, we provide an individualized recovery plan for each client — a program that reflects his or her specific needs. Our research-based rehab services give you the resources to create a healthy, positive life in sobriety. We offer cutting-edge alcohol treatment at affordable rates, and we accept a variety of payment options for your convenience.
With a luxury residential facility in Indian Wells, CA and an outpatient center in Los Angeles, we have a treatment plan to fit your lifestyle. When you're ready to reach out for help, we're here to guide you throughout the healing process. Call our admissions counselors at any time for a 100 percent confidential discussion of your needs, and start your recovery journey today.