Taking the first step towards recovery is always the most difficult step. For this reason, our admissions hotline is staffed 24 hours per day, 7 days per week to ensure that someone is waiting when you decide to call. Its one of the many ways we facilitate communication with addicts and their loved ones.
What to Expect
A typical conversation about admissions includes:
Compiling a brief medical history
Going over the logistic of traveling to Axis
Providing payment options and services available
Verifying any insurance coverage and expected costs.
Discussing post treatment and aftercare options.
We Can Answer Your Questions
Common questions we answer when contacted
How quickly can someone be admitted?
Are detox services available?
Can Axis help with an intervention?
How long is a treatment program?
What can you bring to treatment?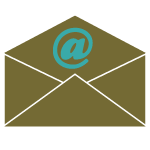 Send Us A Message
We do not to share your information