Recovery is not a one-plan-fits-all process.
At Axis, we offer customizable, high-end treatment programs that reflect each patient's needs.
Individualized care begins with a comprehensive evaluation and assessment.
We then develop a personally tailored treatment plan based on the patient's substance abuse history, medical record, neurocognitive status, and psychological condition.
Our goal is to help our patients overcome their personal barriers to recovery by empowering them to cope with the challenges of life.

Axis encompasses a range of customizable rehab plans and a family of innovative facilities. Our evidence-based, trusted programs address today's most compelling addiction issues, including alcoholism, drug dependency, and prescription medication abuse. Our unique, beautifully appointed facilities are designed to give our clients a broad spectrum of choices.

Proven, Trusted Treatment Programs
A foundation for sustainable recovery begins with clinically verified therapies, an expert staff, and a well-designed rehab facility that promotes recovery. At Axis, we rely on these cornerstones to provide the very best in recovery services for our patients. Our treatment programs address the following issues:
Alcoholism: From detox through rehab and aftercare, recovering alcoholics need an extensive set of resources, including individual psychotherapy, behavioral modification training, family counseling, 12-step support, nutritional guidance, and recreational or holistic therapies. In aftercare patients will continue to rely on outpatient support services and community resources to sustain their hard-earned recovery.
Chemical dependency: Our innovative rehab plans address a wide variety of substances, from illicit drugs like heroin, cocaine, or meth to hallucinogenic drugs, research drugs, and marijuana. Because substance abuse trends are constantly changing, we devote our efforts to staying on the cusp of addiction treatment. We treat many of our patients for multiple drugs of abuse as well as single-substance addictions.
Prescription drug abuse: While some of our patients obtain prescription drugs without a doctor's approval, many have legitimate medical or psychiatric reasons for taking these drugs. If chronic pain, depression, anxiety, or other serious conditions lie at the root of the problem, we can address these in positive ways that support sobriety.
Co-occurring disorders: We provide comprehensive, integrated rehab plans for those suffering from addiction and psychiatric disorders such as but not limited to: depression, bipolar disorder, post-traumatic stress disorder (PTSD), anxiety and schizophrenia
Why Choose Axis?
When it comes to choosing a rehab program, we know you have a lot of options available. Choosing Axis for your recovery gives you the finest in personalized addiction treatment in a supportive environment that empowers you to succeed. Our customizable programs, experienced therapists, clinically proven therapies, and family of treatment facilities provide all the resources you need to achieve a sustainable recovery. We encourage you to call our intake specialists to find out how we can help you or a loved one get the help you need to create a future that surpasses your dreams.
Our spectrum of treatment centers ensures that every patient has access to a level of treatment that's appropriate for his or her substance abuse history, psychological status, and financial resources.
Cutting-Edge Therapies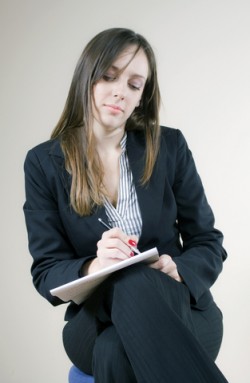 The latest clinical research on substance abuse treatment shows that successful programs focus on behavioral modification, positive motivation, and collaboration between the patient and his or her treatment team. At Axis, we draw from the most recent research to provide cutting-edge therapies to our clients, including cognitive behavioral therapy (CBT), dialectical behavior therapy (DBT), motivational interviewing (MI), and relapse prevention training. Though these therapies vary in their approach and emphasis, they all have one thing in common: empowering the patient to recover by building a strong sense of self and providing practical coping skills.
Each of our treatment centers offers a full set of recovery services, forming a continuum of care to guide you through each stage of the healing process:
Detoxification
Individual therapy
Group counseling
Primary care
Family systems therapy
Relapse prevention
Holistic therapies
Sober living homes
Aftercare support services

Flexible Length of Stay
As part of our patient-centered approach to treatment, Axis offers a flexible length of stay for every client, with program lengths of 30 days, 60 days, 90 days, or more. We acknowledge and respect each client's individual personal history, including the complexity of his or her needs. Clients with co-occurring disorders, multiple chemical addictions, or traumatic histories often require more than the conventionally prescribed length of stay to resolve their issues. In addition to a flexible length of treatment, we help our clients transition smoothly from one level of care to another until they are ready to lead autonomous, independent lives in the community.
Amenities That Make a Difference
Do luxury accommodations, spa-like amenities, chauffeured vehicles, fitness centers, holistic therapies, and expert chefs really contribute to a sustainable recovery? At Axis, we believe that a comfortable, aesthetically pleasing environment provides an atmosphere that's conducive to healing. Many of our clients have neglected their health and well-being as a result of addiction. At each of our facilities, a soothing, restful atmosphere nurtures the body while restoring the mind and spirit. Whether you invest in top-of-the-line rehab or a more streamlined recovery solution, Axis offers an environment that promotes recovery on all levels.
A Team of Compassionate Experts
Axis treatment centers are staffed by credentialed, educated experts who are dedicated to the field of recovery. Our treatment teams include psychologists, licensed therapists, counselors, and other health care professionals. Clients have access to in-house team members 24 hours a day, seven days a week, to ensure that they are fully supported through the healing process. From the detox phase through the aftercare period, our team members form a powerful network that will sustain you in recovery.