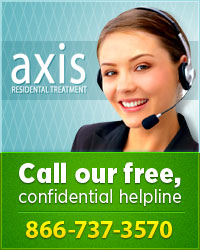 Advice on Making Alcohol Treatment Work for You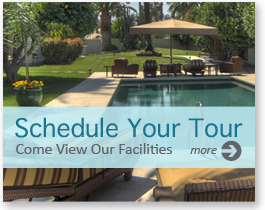 There are many factors that influence the effectiveness of alcohol treatment, but the most important element in the recovery process may be your own desire to make treatment work. If you sincerely want to recover from alcohol addiction and you're ready to utilize all the tools you have available, your chances of succeeding are much greater. Most importantly, you can make alcohol rehab work for you by fully engaging in all of the activities that make up your treatment plan.
Find the Motivation to Change
Many alcoholics go through a series of psychological changes, or stages, before they're ready to commit to recovery. Before you decide to seek treatment, you may think about getting help for months. In the Transtheoretical Model of rehabilitation, this stage is called "contemplation." If you really want to make rehab work, make a commitment to yourself to move from contemplation to preparation for rehab, and finally to action. The more dedicated you are to recovery and the more involved you are in your care, the more you'll get out of this opportunity.
In the early stages of treatment, your primary motivation to change may come from outside or yourself. Many alcoholics are first prompted to seek treatment by external influences, such as:
A spouse threatening divorce or separation from the children
An employer requiring you to go to rehab if you want to keep your job
A judge ordering you to seek treatment as part of an alcohol diversion program
A doctor telling you that you may risk serious health complications if you keep drinking
While all of these motivators are great reasons to get sober, external motivation may not be enough to help you achieve long-term abstinence. The key to staying sober is to seek motivation internally, notes the U.S. Department of Health and Human Services. If you need help finding a source of motivation inside yourself, try asking yourself these questions with your drinking patterns in mind:
Am I really where I want to be in life?
Where do I want to be in the future?
Do I like who I am when I'm drinking alcohol?
What can I do to get the kind of life I want?
You may find that the answer to questions like these involves getting and staying sober, which should increase your motivation to change.
Change Self-Defeating Behaviors
Identifying self-destructive behaviors and replacing them with new coping strategies is one of the key objectives of alcohol treatment. When you have the opportunity to address your behaviors at counseling sessions or mutual support groups, think carefully about how you can unlearn negative habits and learn new, self-affirming approaches to life.
Many alcohol treatment centers offer some form of behavioral modification therapy to help their clients identify the harmful thoughts, triggers and habitual reactions that keep them stuck in a cycle of addictive behavior. For instance, an alcoholic may wake up with a hangover thinking, "I'll never be able to stop drinking. Why should I try?" At work that day, he might get into an argument with his supervisor over his poor job performance, and the stress of the incident may drive him to leave work early to head for the nearest bar, fulfilling the destructive thoughts he had that morning.
To make treatment effective, you must actively work to change the thoughts and behaviors that lead you to drink. Whether you take a spiritual approach to recovery, such as a 12-step program, or you prefer a secular treatment plan, you have a role to play in the success of your recovery.
Further Reading