Related Content
Experimenting With Valium
Terrible Consequences of Valium Addiction
Treatment Therapy Helps
People who have Valium addictions often can't get sober without help. The drug is so powerful that the changes it makes within the brain can be semi-permanent. Unless people get help and taper their drug use slowly, seizures can develop when people attempt to get sober. Even those who don't have seizures may experience intense bouts of anxiety and sleeplessness, and they may be simply unable to stay away from drugs.
Detox
Typically, a person addicted to drugs moves from an appointment with the family doctor to enrollment in an inpatient detoxification program. Valium addicts may skip the inpatient detoxification step altogether. According to an article published in the magazine Addiction, people who are addicted to Valium may work with their doctors and take smaller and smaller doses of the drug until they're taking no drugs at all. It can take months to complete the process, and no one would suggest that the addict should cease all treatment until the detoxification is complete. Therefore, some people begin their rehabilitation programs immediately, and work on detoxification and rehabilitation at the same time.
There are some people, however, who do need to complete detoxification programs before they can enter rehabilitation programs. Typically, people in this group abuse Valium along with other drugs. According to an article published in the Journal of Psychiatric Research, people who abuse Valium often abuse other drugs including heroin or alcohol. These addictions must also be managed in order for the person to recover, and often, that means the person must complete a formal alcohol or heroin detoxification program first. Once that is complete, the addict can move on to a Valium rehab program, while continuing to taper off Valium.
Duration of treatment
Inpatient programs may last for several weeks, and some may last for longer. When those programs are complete, most people transition to outpatient programs, and they continue to work with their therapist and their doctor, learning new skills and strengthening their recovery toolkit.
In general, addiction programs take a long time to complete. The addict needs to learn a completely new way of thinking and a new way of living life and managing stress, and these aren't lessons that are implemented without a significant amount of practice. In fact, a researchers writing in the journal Addiction Research and Theory found that it typically takes people 9.3 years to completely recover from an addiction. During that time, the patient may relapse. This doesn't mean that the program is a failure, but it does mean that the addict will need to redouble his or her efforts in order to keep another relapse from occurring. It's hard work, to be sure, and the road can seem long. But, true recovery is worth the effort, and that recovery is completely achievable.
Get Help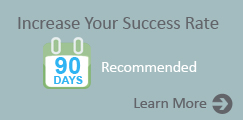 In programs such as ours at Axis Treatment Centers, patients live in the facility and have access to help 24 hours a day. In our residential treatment facilities, located in California, we can provide intensive therapies for Valium addiction, including group therapy, individual therapy and support group work. We add in alternative therapies too, so the person you love can heal on an emotional level. And our luxurious grounds and professionally decorated living spaces ensure that the person you love will be kept calm, comfortable and safe during the stay. We accept most insurance coverage, and we have operators available around the clock to answer your questions. Call us to find out more.
---
Have Questions?
---