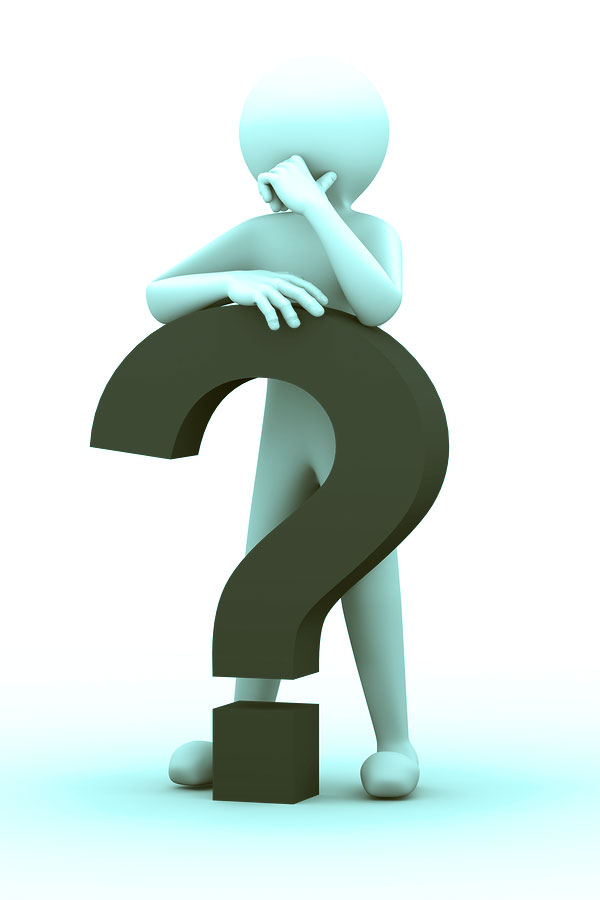 According to the National Survey on Drug Use and Health (NSDUH), in 2013, more than 22 million American adults over the age of 11 needed treatment for an issue with a drug or alcohol abuse or dependency. Just over 10 percent actually received the proper treatment they needed in a specialty facility. Drug abuse alone cost American society close to $200 million in 2007, the White House Office of National Drug Control Policy (ONDCP) reports, in health care, criminal justice, and lost productivity in the workplace and society as a whole. The National Institute on Drug Abuse (NIDA) estimates that addiction treatment programs can actually save individuals money at a rate of $12 to every $1 spent.
Substance abuse treatment comes in several forms, largely either residential or outpatient care. Residential treatment requires that the patient stays on site at a specialty treatment center for a period of time, while outpatient may be more flexible and allows the patient to return home at the end of the day. Addiction is a disease affecting the brain, and individual needs and circumstances may determine which level of care is best for each patient. For example, those with a strong support network of family and friends, who are involved and invested in recovery, may be very successful in an outpatient treatment model. There are different options when it comes to outpatient drug or alcohol treatment, which may include:
Detox services
Behavioral therapy (individual and/or group therapy)
Counseling sessions
Peer support or 12-step programs

Educational opportunities
Family counseling and education services
Treatment for co-occurring or underlying psychological conditions or disorders
Community reinforcement services
The journal Health Services Research publishes that substance abuse treatment saves money in the long run. Outpatient treatment can be both cost-effective and a successful method of achieving sobriety and sustained abstinence from drugs or alcohol.
Detox From Drugs or Alcohol
Many times, the first step in a drug or alcohol rehabilitation program is safely removing the toxins from the bloodstream through detoxification, or detox. Drugs and alcohol make changes in brain chemistry and can cause both a physical and psychological dependency that may need to be reversed. Physical stabilization is the initial goal of detox.
Some substances, such as alcohol, opioids like heroin or prescription narcotic painkillers such as OxyContin and Vicodin, or benzodiazepine tranquilizers, including Valium and Xanax, are safer to detox from in a residential setting with 24-hour medical care and monitoring available. Lower levels of drug dependency may be treated in an outpatient setting. Withdrawal symptoms, which may include both physical and emotional side effects, like nausea, insomnia, muscle aches, chills, sweating, depression, anxiety, and irritability, can often be managed with medications.
Methadone and buprenorphine products may be prescribed in an outpatient setting to help manage opioid dependency and abuse. While heroin is a fast-acting, full-agonist opioid, buprenorphine and methadone are longer-acting and only partial opioid agonists. This means that they stay in the body longer, staving off withdrawal symptoms and drug cravings and also don't cause the same euphoric results. Naloxone is an opioid antagonist that is often added to buprenorphine products to prevent future drug abuse, as it blocks opioids from binding to the receptor sites in the brain and thus precipitates uncomfortable withdrawal symptoms.
Methadone is dispensed in federally regulated clinics, usually in a tablet form, while buprenorphine products like Subutex, Suboxone, and Zubsolv can be prescribed by a doctor in a sublingual dissolvable film strip, lozenge, or tablet. Naltrexone, or ReVia, is also a long-acting opioid antagonist commonly used in both alcohol and opioid dependency treatment in order to help sustain abstinence by diminishing cravings and causing a negative reaction if alcohol or drugs are introduced while taking it.
The New York State Office of Alcoholism and Substance Abuse Services (OASAS) estimates that the use of ReVia may serve to double abstinence rates. Psychological medications like antidepressants or anti-anxiety medications may also be helpful in reducing emotional distress or treating an underlying or co-occurring mental illness as well. Detox is part of a more comprehensive treatment plan, and a successful rehab model may utilize both pharmaceuticals and behavioral therapy methods.
Evidence-Based Treatment Models
Outpatient treatment can vary in intensity and level of care. Most models offer educational services, which are an important part of any treatment plan. The more an individual understands about addiction and recovery, the better. Family counseling and substance abuse educational programs can be helpful as well in assisting families to understand what to expect during recovery and how to support their loved one in a positive manner.
Outpatient treatment models also include therapy and counseling sessions. Some programs may offer flexibility, with meetings scheduled around workdays or other obligations. Some programs may be more structured and mirror a residential treatment plan with the primary difference being that patients go home in the evenings and return in the mornings.
Evidence-based treatment refers to a blend of scientifically proven research and professional experience. Behavioral therapy, including cognitive behavioral therapy, dialectical behavior therapy, and motivational interviewing, are evidence-based treatment models that have shown promise in treating substance abuse disorders. Outpatient treatment plans will likely include some form of behavioral therapy either during individual sessions, group settings, or both.
Psychotherapy is necessary for managing mental health issues, such as depression, anxiety, and suicidal ideology that may accompany substance abuse and recovery. Cognitive behavioral therapy serves to reduce stress levels by helping to identify potential stressors that may contribute to self-destructive behaviors like substance abuse. By providing new and improved ways to cope with stress, cognitive behavioral therapy can help form new and healthier habits. Dialectical behavior therapy is a modified version of cognitive behavioral therapy, focusing on synthesizing the ideals of acceptance and change by becoming more aware of the self and understanding the need to improve.
Motivational interviewing uses rewards and incentives to remain drug-free and may be an effective component of outpatient substance abuse treatment. In addition to therapy and counseling sessions, most successful recovery programs will also include peer support groups or the use of a 12-step program.
Community Reinforcement and Relapse Prevention
Support groups, like 12-step programs such as Alcoholics Anonymous (AA) or Narcotics Anonymous (NA), can increase abstinence rates. Therefore, these groups are a vital part of most outpatient recovery programs. Evidence supporting this can be difficult to quantify; however, the Journal of Addictive Diseases published that those attending AA, are twice as likely to abstain from substance abuse.
These groups can provide a support network of peers who are sympathetic and understanding of the plight of recovering addicts. Meetings offer an open forum to share personal stories and feelings in an accepting environment. There are numerous types of 12-step groups and extensive offerings for meetings that can be worked around personal preferences, schedules, and obligations. Meetings are generally 90 minutes long and often include a speaker and an opportunity for members to share their experiences. Members are commonly paired with a sponsor, or a veteran member, who will be available to them by phone around the clock on an as-needed basis.
Community reinforcement services are also often included in outpatient substance abuse treatment programs. These services may include educational opportunities and drug abuse prevention courses as well as job or vocational training. These programs may teach new life skills and help patients to seek and retain gainful employment by providing employment counseling, help with resumes, and assistance with enrolling in school.
Marital and family counseling as well as childcare classes may also be offered. Certain programs may also offer childcare during meetings and sessions when needed as well. Providing healthy and positive social and recreational opportunities may also be included in community reinforcement substance abuse treatment programs.
Alternative Methods
Outpatient treatment programs may also include holistic, or alternative, methods to improve a person's overall well-being. Nutrition is often overlooked during periods of substance abuse, and a balanced diet plan during recovery that is high in protein and vitamins, and low in sugars and processed foods, can help improve physical health. An exercise plan can also help to prevent relapse by improving self-esteem and boosting natural endorphins. Meditation or yoga can strengthen the bond between mind, body, and soul and be useful during substance abuse recovery programs.
Outpatient treatment programs can be incredibly successful if the individual commits to the program, takes any and all medications prescribed, and attends all meetings or sessions while working to replace negative habits with more positive ones. Axis offers a myriad of treatment options designed around each individual person. If you'd like more information, call now. We are here 24/7 to answer any questions you may have and to help you or your loved one decide on the best treatment plan for your individual circumstances.