An inpatient drug rehab program offers patients round-the-clock care and assistance as they undergo the rigorous therapeutic treatment they need to make a strong start in recovery. Whatever the patient needs to beat drug and alcohol addiction – from medical care to therapeutic intervention to family support and assistance – should be provided by the inpatient program.
Because it is residential, however, it is important for patients to bring only what they need and nothing that will endanger their ability or the ability of others to remain clean and sober.
This often means following a specific list provided by the rehabilitation center that details the dos and dont's of packing for addiction treatment.
Guidelines of Packing for Treatment
Essentially, patients are directed to bring what they will need to be comfortable while in treatment and to avoid bringing those things that are offensive to others or risk relapse. Each rehab center will provide a list of what to bring based on the climate, the length of the treatment program, and the amenities provided.
However, in general, most patients will be advised to bring:
Three or four full outfits of clothing that are comfortable and modest
Basic toiletries (e.g., toothbrush, toothpaste, shampoo, conditioner, comb, brush, etc.)
A robe and shower shoes as well as something to carry shower supplies to and from the bathroom if private or semi-private bathrooms are not provided
A bathing suit, snow gear, or other clothes suitable to the environment
Outerwear and shoes that are comfortable and suitable to the climate
Any necessary medications in their original bottles with prescription directions from the doctor
A couple of small personal items like a book or two, a journal, appropriate pictures from home, etc.
The goal is to be comfortable, so clothes and pictures as well as books should all be chosen for their ability to contribute to aid the patient in his or her focus on recovery. To that end, suggestive clothing – even t-shirts with abrasive phrases or pictures – should be avoided.
Patients should also leave the following at home: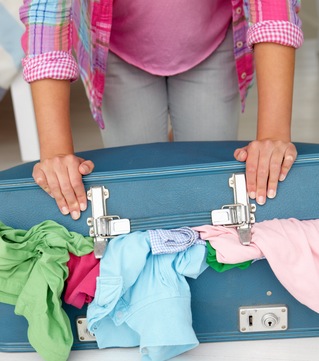 Large amounts of cash
Jewelry
Laptops, tablets, and other handheld electronics
Any drugs or alcoholic
Pornographic materials
Toiletries that contain alcohol
Food and beverages
Rules and Limitations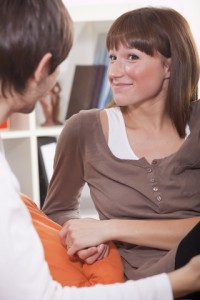 Guidelines about what to bring and what not to bring are put into place to protect all patients, so if the rules are broken, there are consequences. Patients who attempt to sneak things into the rehab facility or steal from others lose privileges. If there are multiple infractions, then the patient will be asked to leave.
It should be obvious why patients are not allowed to bring in drugs and alcohol, but many patients are confused about some of the other restrictions. Patients are asked to leave cash and jewelry at home in order to protect them against theft. However, in some cases, a small amount of cash may be checked in and kept in a safe place by personnel so that it is available to the patient during appropriate excursions outside of the rehab if needed.
Likewise, many patients do not like the ban on electronic devices. This too is a choice made for the benefit of the patients, giving them some insulation from the outside world as they settle into treatment. It also provides them with the ability to increase their focus on their recovery as they heal. Cellphones are checked in as well but they are made available for personal use on occasion throughout treatment.
Over time, as patients grow in treatment, they may earn privileges that "break" these rules. For example, a patient may earn time on a computer or extra time with his or her phone. These types of privileges are a great way for the patient to demonstrate the ability to manage responsibility in recovery while still within the protection of the rehab facility in case avoiding relapse becomes a challenge.
Upon Arrival
When the patient first arrives at drug rehab, a counselor will assist him in going through his belongings to ensure that he has nothing in his possession that is against the rules. Patients will give their cellphone and prescriptions as well as any other contraband items to the counselor, who will keep it in a protected place until they are ready for it.
Once this process is complete, the patient will have some time to unpack in his room and settle in before joining the group and beginning the process of recovery.
---