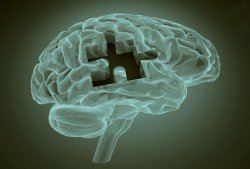 Addiction is a chronic brain disease characterized by both a physical and emotional dependency to drugs or alcohol. Drugs and alcohol make changes in the reward and motivation circuitry of the brain that may take some effort to reverse. Relapse – a return to substance abuse after being sober for any length of time – occurs frequently during recovery. The National Institute on Drug Abuse (NIDA) reports that addiction relapse rates are between 40 and 60 percent, which is very similar to the rate of relapse for hypertension, diabetes, and asthma – other chronic diseases. Relapse should be viewed a common occurrence during recovery and not as a failure.
The goal of substance abuse treatment is often to minimize the duration and severity of relapse episodes and, in time, to gain sustained sobriety. Several factors may influence relapse rates, and maintaining long-term sobriety may depend on:
Length of time in treatment
Type of treatment

Surrounding environment
Level of family and peer support

Co-occurring mental illness or illnesses
Commitment to recovery

Flexibility and modification of treatment plan as needed
Contrary to popular belief, one of the factors that may not actually play a role in sustained sobriety is voluntarily entering into a treatment program. This means that even if an individual is mandated to enroll in a substance abuse treatment program, they may be just as likely to remain sober long-term as those who enter into rehab on their own accord. The Government Accountability Office (GAO) analyzed drug court programs and found that participants in four out of five of the programs studied had lower drug relapse rates than the control groups, for example. Legal and family pressures may influence an individual's motivation to stay in a rehab program and remain drug- or alcohol-free. Regardless of the initial reason for entering into a substance abuse treatment program, once enrolled, therapy, counseling, and support services can help sustain abstinence and sobriety throughout recovery.
Strong Foundation for Recovery
Addiction is a complex disease that will not be the same for everyone, requiring a detailed preliminary assessment in order to determine the best treatment model for each individual's set of circumstances. Some individuals may have a high level of physical dependency on drugs or alcohol, thus initially requiring an inpatient medical detox in a specialized facility with around-the-clock medical monitoring and professional services available. The length of time spent in detox will depend on the level of dependency as well as family history, certain genetic factors, and type of substance abused. Alcohol, benzodiazepines, and opioid detox may utilize pharmaceuticals to facilitate an individual's physical stabilization. Detox is not a sufficient treatment on its own, however, and should be followed up with psychological support methods in order to prevent a return to drug or alcohol abuse.
Psychological support during recovery generally includes behavioral therapy in order to make positive changes to self-destructive thoughts and feelings that may lead to unhealthy behaviors. Professionals trained in evidence-based therapy methods utilize scientific research along with their professional expertise to determine the underlying triggers that may lead to patterns of substance abuse. Once uncovered, healthier coping mechanisms can be learned to better handle these stressors in the future.
Stress can lead to the abuse of drugs or alcohol in order to cope, for instance. High levels of stress and regular substance abuse may lead to an addiction or substance abuse disorder. NIDA estimates that between 30 and 60 percent of those classified with a substance abuse disorder also suffer from post-traumatic stress disorder, or PTSD, for example. Substance abuse may be the outward sign of an underlying mental illness. The Centers for Disease Control and Prevention (CDC) publishes that around 10 million Americans battle mental illness and substance abuse concurrently. Substance abuse may be a method of self-medication or a way to temporarily deal with mental illness symptoms. In order to treat addiction, mental health must also managed be properly.
When substance abuse and mental illness co-occur, dual diagnosis treatment is considered the most successful at treating both disorders simultaneously. By helping to identify any mental illness symptoms and learning how to handle them successfully without illicit substances, a return to drug or alcohol abuse may be able to be avoided.
The length of time spent in treatment for a substance abuse disorder has been directly tied to long-term sobriety and success in recovery also. Along with early intervention, the American Journal of Public Health reported that a longer time spent in substance abuse treatment increased the odds for a longer period of sustained abstinence. The brain is a complex organ, and it may take some time to completely understand and treat the full scope of an addicted individual.
The exact duration of treatment is highly individual; therefore, there is no set length of treatment time that will work for everyone. Treatment should also be flexible in order to be successful long-term as the level and type of care needed may evolve throughout recovery. Mental health and medical professionals should perform periodic assessments and evaluations to ensure that the treatment method remains effective and modify it when necessary.
Lasting Emotional Support
After leaving a substance abuse treatment center, there are several options to help ensure that relapse is avoided. Halfway houses, sober living homes, and aftercare services may be great options during the early stages of recovery to avoid a return to a toxic environment that may incite a relapse. These homes or living arrangements act as a sort of in-between space after leaving a more intensive residential substance abuse treatment facility and returning home.
Sober living homes are less structured than residential treatment centers; however, there are rules to be followed. They are usually made up of a group of other recovering addicts committed to maintaining sobriety. Generally, individuals living in them will attend meetings, therapy, and group counseling sessions as well as undergo periodic drug tests to ensure compliance with the drug- and alcohol-free policies. Many people return to work while living in a sober living home.
Aftercare may include group therapy sessions to teach new life skills and provide educational opportunities, since the better the disease of addiction is understood, the more likely individuals are able to manage the side effects and symptoms. Family counseling and education can help to ensure that the support network is sound and that everyone is on the same page when the addict does return home. This way everyone knows and understands what to expect during recovery.
Peer and 12-step programs are wonderful sources of support during recovery that are usually based on complete abstinence. These groups provide a healthy social network of sympathetic individuals who can relate to and understand each other on a personal level.
Preventing Relapse
In addition to committing to a substance abuse treatment program for a sufficient length of time and addressing any psychological or mental health issues, there are many things that can be done in order to increase the chances of long-term sobriety, including:
Attend any and all meetings, counseling, and therapy sessions.
Be on time to meetings and do any homework provided.
Take prescribed medications and recommended supplements as directed.
Eat healthy and balanced meals.
Exercise regularly.
Consider learning yoga, meditation, or other holistic methods that involve becoming more mindful of the self and finding inner peace.

Avoid people and places that are tempting or offer reminders of drug or alcohol abuse.
Ask for help when needed.
Be honest and open about substance abuse and feelings.
Stay committed and maintain patience.
Avoid complacency and stick to the program.
Remember relapse is normal – simply start again while learning from previous mistakes.
Addiction treatment seeks first to reach physical stabilization and then to find a healthy emotional balance. No two treatments are the same, and what works for one person may not be as effective for someone else. Finding a substance abuse treatment program that is a good fit can provide a strong foundation that can carry on throughout recovery. Aftercare services are just as important as the initial care plan and should be included in all treatment models in order to lessen episodes of relapse and promote sustained sobriety long-term.
Highly trained and compassionate staff at Axis offer a wide range of substance abuse treatment options to suit every individual's needs. Each person receives a personal and individual recovery plan. Contact Axis today to build a strong foundation for a long and lasting recovery free from drugs or alcohol. All calls are completely confidential.