Achieving a full recovery from drug addiction requires more than a short stay in detox and a couple of counseling sessions. To get at the heart of your addiction and learn effective strategies for avoiding a relapse, you need a multi-faceted program that includes several approaches to drug treatment therapy. The leading rehab centers offer an individualized treatment strategy that addresses your psychological and emotional needs as well as your physical health.

Individual Therapies
Individual counseling is the core component of rehab. With the help of a qualified, experienced addiction specialist, you can establish goals for recovery and plot a course for a healthier life.
Your goals for the rehabilitation period might include:
Investigating the root causes of your substance abuse, such as personal trauma, family conflict or a mental health disorder
Identifying your personal substance abuse triggers, such as intense emotions, interpersonal conflict, social pressure or media images
Unlearning the self-defeating thought patterns that keep you stuck in a pattern of addictive behavior
Building a new sense of self-esteem in sobriety
Reconciling with loved ones, friends or employers who've been alienated by your addiction
Popular approaches to drug addiction counseling include
cognitive behavioral therapy
(CBT), a therapeutic method that focuses on modifying the thoughts and habits that contribute to substance abuse. According to the
National Association of Cognitive Behavioral Therapists
(NACBT), CBT is effective at treating a number of conditions because it provides instruction in changing negative thought patterns. Unlike more traditional psychoanalysis, which may last for years, CBT is a time-limited therapy that helps clients make changes in their lives from the time they start treatment.
Motivational interviewing (MI) is another effective drug treatment therapy. In MI, the therapist and client work together to discover the client's sources of motivation to change. Unlike the older, confrontational styles of therapy, MI offers encouragement and support to the client, helping him or her find the strength to build a new life in sobriety. In a study of alcoholics seeking rehabilitation,
Journal of the American Academy of Nurse Practitioners
found that MI could be an effective intervention to promote change and support sobriety, especially in addicts who are ready to take this important step.
Group Support Strategies
Group therapy is widely used in rehabilitation programs to help addicts understand their own behavior by learning from the experiences of others. When you work with others in recovery, you discover that you're not alone in your fear, your anxieties or your cravings. At an inpatient rehabilitation center, group meetings are often part of the daily schedule.
At these meetings, you can gain these important benefits:
A sense of hope for the future
Inner strength from the support of others
The opportunity to discuss your own experiences honestly
New coping skills for high-risk situations
Reassurance that you're not alone in your struggle against addiction
Group meetings may be based on the principles of cognitive behavioral therapy or on the guidelines of a 12-step program like Alcoholics Anonymous. Many addicts and alcoholics experience 12-step recovery for the first time in a residential treatment center, then go on to attend meetings in the community after they graduate.
Twelve-step programs are based on the belief that addiction is both a physical disease and a spiritual condition. Each addict or alcoholic must draw strength from a higher power (not necessarily a religious entity) in order to achieve long-term recovery. Helping others through the recovery process and building a stronger sense of self with the help of a sponsor are also key objectives of a 12-step program.

Family and Couples Counseling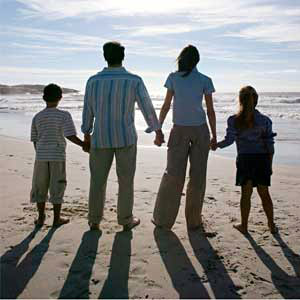 Addiction can take a terrible toll on a marriage, a partnership or a family. As you go through your own rehabilitation, your partner and children may need education and counseling to help them understand your struggle. Counseling sessions may take place at an inpatient facility or an outpatient treatment center. Therapists may meet with the entire family or with a partner or child individually to discuss the way addiction has affected your household.
Statistics from the National Association for Children of Alcoholics (NACA) show that growing up with an alcoholic caregiver can affect a child emotionally, developmentally and psychologically. The child of an alcoholic is four times more likely to develop the disease than the child of a non-alcoholic, the NACA reports. Almost one out of every three alcoholics has at least one parent who was an alcoholic, indicating that there may be a genetic explanation for this widespread disorder.
Family counseling focuses on preventing addiction in younger family members as well as building stronger family bonds and re-establishing trust between partners and children.

Treatment for Co-Occurring Disorders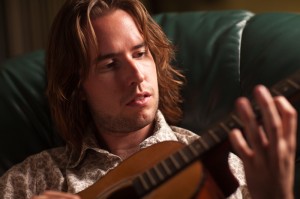 Many people who suffer from addiction also have a mental health disorder, a condition known as co-occurring disorders or dual diagnosis. The American Journal of Psychiatry points out that the relationship between addiction and mental illness is complex. People who have a dual diagnosis may experience higher levels of stress and may have a higher risk of self-destructive behavior or suicide than people who don't have a co-occurring disorder.
We may never fully understand whether drug use causes disorders like depression, anxiety or bipolar disorder, or whether these conditions foster substance abuse. What we do know is that in recovery, dual diagnosis clients face specific challenges that must be addressed through individualized therapy. In order to reach a full recovery, both the mental health condition and the substance use disorder must be addressed through counseling, group support and pharmaceutical therapy, if necessary.
Not all rehabilitation facilities offer a comprehensive program for treating co-occurring disorders. When you search for a rehab facility, look for a treatment center that offers evaluation, therapy and aftercare for clients with dual diagnoses.

Medication Therapy
In our quick-fix culture, we often turn to medication to get a fast cure for deep-rooted problems. Medication can't automatically "fix" addiction or make withdrawal symptoms and cravings go away, but it can be a powerful tool in your efforts to maintain sobriety and avoid a relapse. In a comprehensive rehabilitation program, you may be prescribed medications such as:
Medications
Naltrexone (Depade, Vivitrol, ReVia): a drug used to reduce cravings by minimizing the pleasurable effects of alcohol or opiates.
Acamprosate (Campral):  a medication used in the treatment of alcohol addiction to ease cravings and reinforce abstinence.
Disulfiram (Antabuse): the oldest drug used in the treatment of alcoholism, disulfiram helps to discourage alcohol abuse by causing unpleasant side effects when you consume alcohol with the medication
Methadone: an opiate agonist used to prevent heroin withdrawal and help opiate addicts maintain abstinence.
Buprenorphine (Suboxone, Subutex): a less addictive opiate agonist than methadone, buprenorphine is prescribed for the treatment of heroin addiction or prescription opiate abuse
In addition to these common anti-addiction medications, you may receive pharmaceutical therapy to treat the side effects of alcohol or drug withdrawal or to relieve the symptoms of a co-occurring disorder like depression, obsessive-compulsive disorder or bipolar disorder.

Sober Living and Aftercare
The greatest challenges of recovery often appear after you graduate from rehab and re-enter the "real world." Many recovering addicts need a transitional living situation where they can practice the coping strategies they learned in rehab. At a sober living home, you can gradually adjust to the demands and stresses of daily life in an environment that fully supports recovery. Alcohol and drug use are prohibited in these residential communities, and clients must follow rules that promote a sober atmosphere.
Outpatient facilities offer aftercare services to help rehab graduates remain abstinent. These services may include therapy for individuals and families, group meetings, 12-step programs and vocational counseling. Addiction professionals understand that recovery is a lifelong process that will continue long after you've made it through detox and early rehabilitation. A multi-disciplinary approach to drug treatment therapy includes ongoing support for your recovery goals.
If you'd like to learn more about drug treatment, including our approach to it here at Axis, contact us today.