An addiction treatment timeline will be different for every person seeking drug or alcohol rehabilitation. The treatment process and array of options may seem overwhelming, but your recovery timeline should meet your specific needs. Learn about all of the following treatment options at Axis Residential Treatment by calling our 24-hour helpline today.
Getting Started

The first step in recovery is to call for help. Our admissions coordinators are available around the clock to answer any questions you have about residential treatment or aftercare. We treat every call with 100% confidentiality, professionalism, and care.

Our admissions coordinator will conduct a brief interview about why you called and who you are calling for. Once we have a better understanding of your situation, a confidential assessment will be provided and we can verify your insurance right over the phone.

Once admitted to our facility, you will learn about the program, enjoy luxurious accommodations, and discover your options for mental and physical rehabilitation. If detox is required, we provide services to stabilize you or your loved one before beginning the program.
24 Hour Confidential Helpline. Free Insurance Verification.
8667373570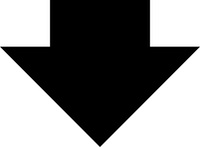 Residential Treatment

The recommended minimum stay for a residential program, 30 days may be ample time for detoxification if necessary. You or your loved one will be introduced to recovery and set a foundation for long-term mental and physical health.

60 day treatment gives the client an opportunity to go beyond the introduction to recovery that is common in the first month. After a full detox, the client may become more immersed in support groups and physically active in their health and recovery.

Three months of residential treatment provides the best chance at long term recovery. In 90 days, you or your loved one will have the necessary time to most effectively take advantage of therapy, recreation, support groups, and mental recuperation.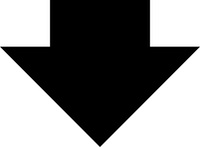 Aftercare

An outpatient program may provide an alternative method of addiction treatment for individuals with family or employment obligations. Outpatient programs are often flexible, and require daily attendance for support groups, therapy, and various activities. An outpatient program can serve as an extension of your residential treatment, and continue the growth and positive change initiated in residential treatment.

Intensive Outpatient, known as IOP, can also serve as an alternative to residential treatment for those with family obligations. IOP is more rigorous than standard outpatient, and usually requires a full day of attendance for support groups, meetings, and therapy while the client spends nights at home. IOP is also a highly recommended aftercare option for individuals once they leave residential treatment.

Sober Living programs vary in structure and format, but finding the right program of support after leaving residential treatment is vital to your recovery. Sober living facilities provide a safe environment and smooth transition for a recovering addict back into a typical lifestyle. Many people who enter sober living tend to reenter the workforce or enroll in education, but attend community meetings and submit a drug test regularly.