Though there is no cure for substance abuse and addiction disorders, there exists a huge range of treatment options that are proven to be effective in treating patients who are ready to stop using all drugs and alcohol safely – and remain abstinent for the long-term.
Depending upon a number of different factors, a unique combination of treatments and therapies will be appropriate for each individual patient. But how do you know which combination will work best for you?
Evaluation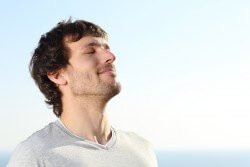 First, all of the issues that are creating obstacles to your path to recovery must be identified. Obviously, drug or alcohol use and the withdrawal symptoms, including cravings, that define heavy abuse and addiction are some of those obstacles, but there are other issues that are underlying your drug use that must be addressed during treatment as well. If these issues are ignored, they will simply come up again at some point – and likely trigger a relapse.
Some potential obstacles are acute and must be dealt with immediately. Other obstacles are chronic and may be dealt with over time.
Some acute issues that may impact whether or not certain treatments and therapies are appropriate include:
Drug(s) of choice
Dose of all addictive drugs at the time of cessation
Psychotic reaction (due to drug use or caused by underlying mental health issues)
Immediate medical health problems (due to drug use or an unrelated, untreated problem)
Depending upon these issues and more, the first order of business may be stabilization, emergency medical care, and/or medication, ensuring that you will not harm yourself or anyone else.
Chronic issues may include:
Ongoing family troubles
Legal issues (e.g., family court, unpaid child support, small claims court, criminal offenses, etc.)
Co-occurring mental health disorder or symptoms (e.g., depression, anxiety, eating disorders, suicidal thoughts or behaviors, mood or personality disorder, etc.)
Co-occurring learning disorders or behavioral disorders
These may require the use of medication – perhaps only initially – but will also require intensive therapeutic treatment that may include traditional, holistic, and alternative therapies.
Types of Addiction Treatments
According to Medical News Today, there are a number of different treatments that could be helpful in addressing the issues related to drug and alcohol dependence. Some options include:
Medical detox: For patients who struggle with significant withdrawal symptoms when they stop use of their drugs of choice, the first weeks of treatment may be heavily focused on treating those symptoms head on. In some cases, medication can be a huge help, not only decreasing the severity of withdrawal symptoms but helping to shorten the detox period as well. Talk to your doctor to determine if this is an option in your case. The medications and combinations of medications that may be helpful are very case-dependent.
Group therapy sessions: These, too, are a part of most patients' treatment plans. Fostering a strong community in recovery is an essential part of long-term sobriety, and learning how to interact with peers in a positive manner can help you to build relationships that will be impactful during your first months in recovery and long afterward.
12-step meetings: Many rehab programs utilize the 12-step structure for group therapy sessions. Not only do they offer the peer support that is so valuable to recovery, but they also provide steps that can focus your time in sessions. They can make it easier to transition into the next phase of treatment because 12-step meetings are very similar no matter where you go.
Alternative therapy options: Journaling, cinema therapy, psychodrama, animal-assisted therapy, dance therapy, or art therapy – any therapeutic intervention that goes beyond the usual talk therapy and/or utilizes specific tools for recovery falls into the category of alternative treatment options. Depending upon your personal interests and your goals for recovery, different alternative therapies may be appropriate at different times in your treatment.
Holistic treatment options: Holistic treatments options address the connection between the mind, body, and spirit in addiction treatment. These are beneficial in the treatment of a range of illnesses, including addiction, and they may include yoga, meditation, herbal supplements, acupuncture, and more. The ones that are right for you will be dependent upon your comfort level and interests. Any of these may be helpful in lowering overall levels of stress and helping you to better avoid relapse and manage issues that may otherwise lead to relapse.
Well-Rounded Treatment
These different treatment options may be offered on an outpatient or inpatient basis as a part of an intensive well-rounded program – or patients may opt to explore one treatment option at a time on an outpatient basis.
It is important to note that if addiction is an issue, attempting to heal via a once-weekly therapy session of any kind will be largely ineffective. Intensive attention to growth in recovery is required to help you learn how to live without drugs and alcohol, to practice the positive coping mechanisms that replace drug and alcohol use, and to provide for a healthier lifestyle overall. This means that simultaneous treatment for co-occurring disorders is also recommended in order to experience the greatest chances for success in long-term recovery.
The unique combination of therapies and treatments that will be most beneficial to you will best be determined with the assistance of a professional therapeutic team. Take the first steps today to find out more about what will work best for you.