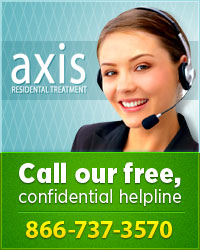 The Benefits of Rehab in Los Angeles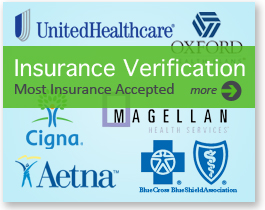 How much does the location of a rehab center matter to your recovery? With the right level of commitment and motivation, you could get clean and sober anywhere, but going to rehab in Los Angeles offers certain benefits that aren't available anywhere else. Los Angeles has always been on the cutting-edge of health trends, including advances in addiction treatment. If you want to take advantage of the latest evidence-based recovery services near a global city that's world-famous for its beaches, beauty and cultural attractions, you'll find few settings that can rival the surrounding areas of LA. Here are a few important reasons to consider Los Angeles and nearby areas when you're searching for a recovery destination: 
Location. As an international center of entertainment, business, culture, fashion, technology and medical care, Los Angeles has a wealth of opportunities to offer you and your loved ones. The city's infrastructure makes it easy to access facilities throughout the LA metropolitan area by freeway, highway or public transit systems. LA is home to the Los Angeles International Airport, which boasts the title of third busiest airport in the country. Six additional airports in cities like Burbank, Long Beach and Ontario make it extremely convenient to travel to or around the greater Los Angeles area. If you live or work in Southern California, rehab in the Los Angeles area will give you proximity to major businesses, schools and residential areas. LA's network of airports and freeways also gives you quick access to downtown from some of the most desirable outlying communities, like Indian Wells and Palm Springs.
Innovation. California is on the cutting-edge of innovation in just about every field, including the field of addiction treatment. If you're looking for a personalized treatment program that offers more than the traditional set of recovery resources, Los Angeles is the place for you. In this center of holistic healing, you can benefit from the latest therapeutic models in addiction science, as well as a full array of complementary therapies, like acupuncture, massage, yoga and hypnotherapy. Many of the nation's leading mental health professionals, recovery specialists and therapists make their homes in Los Angeles, where they contribute their expertise to the community's rehab centers.
Accommodations. The quality of your surroundings can make a big difference in the success of your recovery program. In the top Los Angeles rehab centers, style and beauty are as important as comfort and safety. With its beaches, mountains and sunny climate, Southern California provides an ideal natural setting for rehabilitation. Elegantly designed facilities are appointed with the best in luxury decor. Healthy organic meals, spa services and holistic therapies make LA's rehab centers the most desirable in the country. In California, addiction treatment programs are overseen by the California Department of Alcohol and Drug Programs, whose mission is to support successful recovery from the chronic disease of addiction.
Attractions. Recovery shouldn't be a grim, joyless experience. In fact, sobriety can give you a fresh new perspective on the pleasures of life, like outdoor recreation, sports, cultural events, dining out and shopping. Los Angeles offers an abundance of public attractions for you and your visitors as you go through recovery, including world-class museums like the Getty Center, amusement parks like Disneyland and concert venues like the Hollywood Bowl. Whether your idea of an enjoyable afternoon is a shopping adventure on Rodeo Drive or a peaceful hike in the mountains, Los Angeles and its surrounding communities have everything that you and your loved ones are looking for.
Located in Indian Wells, one of the most affluent communities in the country, Axis Residential Treatment is conveniently situated near Palm Springs and Los Angeles. Our goal is to provide personalized care that breaks the traditional mold of "one-size-fits-all" rehabilitation programs. Our residential treatment facilities, outpatient programs and sober living residences are tailored to your needs, no matter where you are on the continuum of recovery. Contact us to find out how rehab in Los Angeles can transform your life.
Further Reading