Benefits of a Palm Springs Area Drug Rehab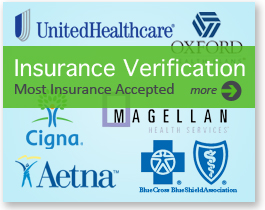 Drug rehabilitation centers are often thought of as bleak, spartan buildings with uncaring staff, bland food and drab surroundings. While centers like that may exist, most facilities are staffed with compassionate individuals who meticulously service both the patients and the environs of the center. A bright, healthy atmosphere surrounded by beautiful scenery often aids in the process of recovery.
Choosing a drug rehabilitation center in Palm Springs, California (area) provides numerous benefits that may help speed the process of recovery.
Beautiful Locale
Palm Springs, California is an idyllic location. With a few nearby beaches, lush greenery and consistently beautiful weather, the city is a wonderful place to stay. Most addicts are already suffering from personal and physical problems, if they are exposed to gloomy conditions they may fall further into depression. Palm Springs is far from gloomy, and the good weather and beautiful surroundings often lighten the burden placed on recovering addicts.
Exciting Activities
Palm Springs is a exciting city with numerous museums, fairs and other activities to enjoy, according to the Palm Springs official website. This allows for numerous opportunities for recovering addicts. First off, family members are more likely to visit the recovering addict if there are other activities to enjoy while visiting. By providing incentives for family members to stay close to the patient, the rate of recovery may be enhanced.
Furthermore, once patients are allowed supervised or unsupervised outings, Palm Springs offers numerous pleasurable activities visitors and residents. Some patients chafe at the strict curfew and restriction placed upon outings that are often present in rehab centers. By allowing addicts, to have some safe, drug-free fun, the rehab centers in Palm Springs prevent addicts from leaving the treatment process prematurely. Recovering addicts are more likely to stay for the recommended duration if they are enjoying their time in rehab.
High Concentration of Drug Rehab Facilities
Palm Springs boasts a healthy amount of drug treatment facilities. The high concentration of rehab centers means that many of the doctors in Palm Springs are specialists in the drug recovery field. Facilities often have a group of healthcare professionals that have dedicated their lives to treating drug addicts. This wealth of experience is always welcome in the drug treatment process.
Numerous Luxury Rehab Centers
Some rehab institutions offer the bare minimum when it comes to food and lodging. They provide the necessary medical care, but without any extra amenities. However, Palm Springs has several luxury rehab centers that augment drug treatment with a variety of extras.
Luxury rehab centers often provide:
Lodging that is comparable to a resort or high-end hotel
Spa and massage services
Fitness centers and personal training sessions
Meals designed by professional chefs
These amenities help the patient relax and recover in comfort. In some cases, this luxury aids in the drug treatment process by helping the addict cope with the obstacles that occur during recovery. Luxury rehab center are often thought of as expensive alternatives that cater only to rich celebrities. However, luxury centers offer affordable plans that allow almost any patient the chance to experience their services.
Here at Axis, we maintain a beautiful facility with various interior designs (such as vintage 1960s decoration) in Palm Springs. By using an individualized, "in-house" treatment plan that can be accomplished as either an outpatient or inpatient, Axis provides affordable, luxurious treatment to addicts seeking rehabilitation. The staff at our Palm Springs facility will provide you or your loved one with personal care that offers the best possible opportunity for recovery.
Further Reading