Each person who has an eating disorder likely has an origin story that's just a little different. But no matter how the problem began, treatment can make it better.
The Basics
the skin. People with anorexia, for example, may take in so little food that their hearts are forced to go without water, vitamins and other core nutrients. This vital muscle can simply die as a result. Similarly, people who binge by vomiting can expose the delicate cells inside the throat and mouth to caustic digestive juices, and they can develop bleeding disorders as a result. If left untreated, these sorts of eating disorders can be deadly.
Other Considerations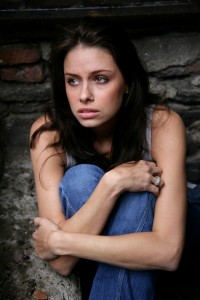 In addition to the physical damage that an eating disorder can cause, many people who have these problems also have other mental health conditions to deal with. They may struggle with mental health conditions such as depression or anxiety, or they may struggle with the use and abuse of drugs.
Addictions are quite common among people with eating disorders, according to the National Eating Disorders Association, as about half of all people who struggle with their eating habits also abuse drugs or alcohol.
Sometimes, these abuse issues exist long before the person's eating habits go astray, but sometimes, the problems develop in tandem. No matter when the addiction develops, it can augment the dangers people face due to eating disorders. Many addictive drugs target the portion of the brain that deals with risk and planning, and these changes can make people prone to making impulsive, disastrous decisions. People with eating disorders might begin to ratchet up their behaviors regarding food, when drugs are in play, and their deaths could come much sooner as a result.
---
Have Questions?
---