Prescribed to help patients manage moderate to severe pain, Vicodin is comprised of a combination of hydrocodone and acetaminophen. The risks of taking the drug include liver damage if it is taken in larger doses, especially for an extended period of time, and addiction – both of which can be deadly.
Though few people will develop a dependence upon Vicodin when taking the drug as prescribed for the short-term, it can be highly addictive when it is abused. Most patients report abusing the drug by:
Taking it without a prescription
Taking more than prescribed
Crushing the pills and snorting them
Using Vicodin with other substances, including alcohol
When large amounts of the drug are taken for a long period of time, the body develops a tolerance, requiring more and more to get high. Additionally, psychological dependence upon the drug and cravings for its euphoric effect can strike at any time.
The good news is that, should a Vicodin addiction develop, there are a number of treatment options available. A combination of services that address both the physical and psychological issues associated with opiate addiction are recommended. Contact us at Axis today to learn more about how we can help.
Why Is Treatment Necessary?
When an addiction is present and treatment is postponed or avoided, a host of negative consequences can crop up, some of which will worsen every day that Vicodin dependence is allowed to continue. These consequences can include:
Problems at work. It's not easy to manage responsibilities while living with an active drug dependence. Many addicts lose their jobs and find it difficult to get or keep a new one.
Difficulties in relationships. Open communication, respect, boundaries – these are necessary for a healthy relationship and difficult to offer when one's primary focus is addiction.
Loss of freedom. Vicodin abuse is illegal. Many are arrested for purchasing the pills on the black market or otherwise procuring a prescription fraudulently.
Medical emergency. Overdose and accident under the influence are not uncommon.
Chronic health problems. Due to the high amount of acetaminophen in Vicodin and the constant stress placed on the liver when taking the drug, it is not uncommon for chronic health problems to develop.
Treatment Options
There are a number of addiction treatment services that can be effective in helping patients to overcome their dependence upon Vicodin. These include:
Detox. Attention is paid primarily to the physiological symptoms associated with stopping the use of Vicodin during the first phase of treatment.
Psychotherapeutic treatment. Personal therapy, group sessions, 12-step meetings, and a wide range of other traditional therapies are utilized to help the patient learn how to avoid relapse.
Alternative therapies. A number of alternative therapies can be useful in rounding out a patient's experience in treatment (e.g., art therapy, dance therapy and more).
Holistic treatment. A number of services that work to reduce stress and increase the patient's confidence and overall wellness can be included as well (e.g., yoga, acupuncture, etc.).
Aftercare services. Patients significantly increase their chances of remaining clean and sober for the long-term when they continue to meet with a personal therapist, involve themselves with a support group, and stay actively in touch with their ongoing recovery.
Which is Right for Your Loved One?
The combination of treatment options that will best serve your loved one will directly address all challenges and obstacles he faces in living a life of balance without drugs and alcohol. This means that your loved one should engage in addiction-specific therapies that help him to avoid relapse but also take part in direct interventions that will improve his strength in other areas of life. Possibilities include:
Dual diagnosis treatment. If your loved one is living with a co-occurring mental illness like depression or bipolar disorder, she will need to be treated for this issue during rehab.
Job skills training. If your loved one fell behind professionally due to active addiction, this too can be addressed during treatment. Some patients will require assistance with resume building while others may need to make a plan to go back to school, update credentials, or otherwise move forward in their career.
Parenting and family assistance. For those who struggle with parenting or in a relationship with a significant other, parenting classes, family therapy and/or couples counseling may be appropriate.
Help for learning or behavioral disabilities. Both learning disorders and behavioral disorders can make it difficult to function on a day-to-day basis. Adults who do not have the appropriate treatment to address these issues may turn to drugs and alcohol to escape feelings of frustration. Like co-occurring mental health disorders, these should be addressed during rehab as well.
The best Vicodin rehab for your loved one will have the resources to provide the services they need to heal and take the time to start their program with a full diagnostic evaluation in order to create a unique treatment plan tailor-made just for him.
What to Expect During Addiction Treatment
When your loved one enters treatment for Vicodin addiction, you can expect the following step-by-step process to occur:
Stabilization. In the rare case that your loved one is suffering a medical or mental health emergency when he comes into treatment, the first step of care will be to stabilize him so he is safe.
Check-in. Next, bags will be checked, paperwork will be handled, introductions to staff will be made, and your loved one will be shown to her room and around her new temporary home.
Detox. Medical care and monitoring for withdrawal symptoms is provided if necessary.
Diagnostic evaluation. Your loved one will meet with therapists and doctors in order to ascertain his needs in recovery.
Treatment plan. Based on the treatment goals of the patient and the results of the evaluation, a comprehensive treatment plan will be created and implemented.
Therapeutic treatment. Personal therapy, group therapy, household meetings, outings, family visits, alternative therapies, holistic treatments – all these will fill the days during treatment.
Aftercare treatment. A continuation of treatment after returning home is recommended.
Find What Your Loved One Needs Here at Axis
Learn more about our comprehensive, evidence-based treatment program for Vicodin addiction treatment here at Axis today. Call now.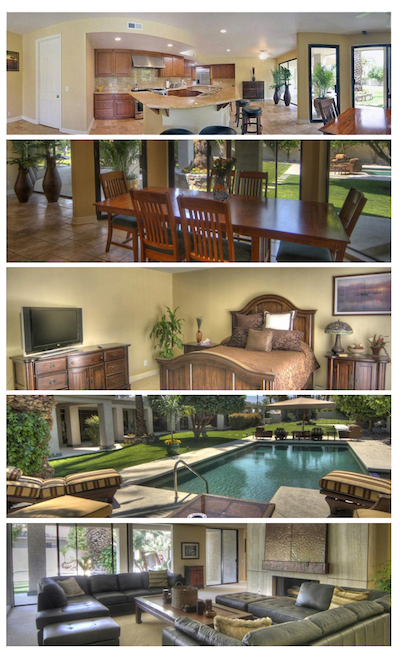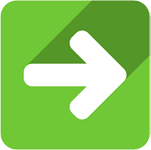 ---
Have Questions?
---