Choosing Axis Residential Treatment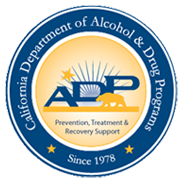 We value the relationships we build with referring professionals in the mental health and addiction treatment industry. We have years of experience as a trusted source of addiction treatment and rehabilitation for mental health professionals across a variety of disciplines and international locations.
Why Choose Axis Residential Treatment
As a referring professional, choosing the right drug and alcohol rehab requires a high level of care and experience in treating individuals suffering from addiction and mental health problems. Our mission is to intervene on the lifestyle and behavior that causes destruction and suffering in the lives of addicts and their loved ones with a combination of therapies, support groups, and healthy living. Learn more about our philosophy from Brad Keith, CEO.
Get Started
Connect with the Axis Team
Individual Treatment Plans
Luxury Accommodations and Amenities
1-on-1 Counseling
Ask us about Interventions and Same-Day Admissions
24 Hour Confidential Helpline. Free Insurance Verification.
8667373570