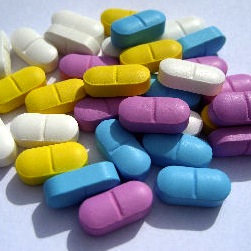 A letter written earlier this year by James Madara, Executive Vice President and CEO of the American Medical Association (AMA), to the Food and Drug Administration (FDA) has recently been made public and is causing a stir. In it, Madara denounced the proposed restrictive labeling requirements on prescription opiate painkillers. He claims that the potential restrictions have no basis in scientific research.
In his letter, Madara took issues with the following possible labeling changes for addictive prescription pain medications:
Limiting the labels for opioid painkillers to "severe pain" rather than "moderate to severe pain."Madara believes pain is subjective and that you need to be able to treat the symptom of pain, not the label of pain.
Restricting use of opioids to 90 days, which according to Madara, would "effectively eliminate the use of opioids for chronic non-cancer pain." Although doctors could still prescribe the drug for longer than three months, many would be reluctant to do so out of fear of legal action if the patient developed an addiction or accidentally overdosed.
Capping the maximum daily dose of prescription opioid painkillers to whatever is equal to 100 milligrams of morphine for each drug. Madara feels that setting random limits is not a scientific approach to the problem.
Supporters of Opiate Labeling Changes Critical of Madara's Stance
Dr. Andrew Kolodny, the founder of Physicians for Responsible Opioid Prescribing (PROP), claimed publicly that Madara's letter did not reflect the opinion of the AMA and insinuated that he may be speaking on behalf of the pharmaceutical industry. Kolodny claims that Madara's opinion was his own and not reflective of the collective opinion of the AMA members. He also asserts that Madara did not take any of the following actions when speaking on behalf of the AMA:
There was no input from any relevant AMA committees.
No survey or vote was taken to poll AMA members on their opinion.
No AMA members with expertise in pain and addiction were asked for their opinion on the matter.
Kolodny stated very pointedly, "The letter was written at the request of special interest groups and they reflect the views of special interest groups."
FDA Under Pressure to Adopt Labeling Changes
In the end, it may not matter what Madara's motives were for sending the letter to the FDA as that organization is under mounting political pressure to do something about the growing prescription painkiller addiction epidemic. The Drug Enforcement Administration (DEA) supports the labeling revisions, and the FDA has held public hearings in regards to these potential changes. They have not yet come to a decision, but the FDA commissioner stated in a recent speech, "If additional improvements could make the labels more effective, it's important we explore them."
Are you in support of changing the labeling requirements for opioid pain medications? Tell us your opinion below.