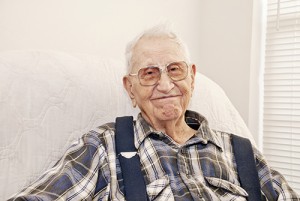 By now, almost everyone has heard that a large percentage of problem drinkers are in the 50+ age group. Why? For everyone, the reason is different, but some common issues include:
Retirement
Job loss
Divorce
Declining health of a spouse
There's no end to the list of factors affecting older people that may cause them to find themselves drinking more than ever.
According to the Huffington Post, a study in 2010 showed that 16 percent of people over 65 had a daily drink; that was compared to only 10 percent of those between ages 45 and 64 years and only 2 percent of 16-to-24-year-old individuals. In addition, the study showed that women between the ages of 45 to 64 are the heaviest drinkers of any age group.
It's not an issue to ignore. Heavy alcohol use has been linked to a number of chronic health issues that can be fatal, and it can contribute to the more rapid progression of underlying medical disorders. Everything from Alzheimer's disease and heart disease to increased risk of breaking a bone or getting into an accident will be worsened by heavy alcohol use in older people.
Do You Have a Problem?
There are a couple of convenient methods you can use to determine if you might have a problem with alcohol. The first is a simple, 25-item questionnaire called the Michigan Alcohol Screening Test (MAST), available online at the "project cork" website. Another is the slightly more involved Drinker's Checkup. Either or both of these tools can give you a pretty good idea about whether you have a problem. Remember, you don't have to drink every day to, by definition, have an alcohol abuse issue, and, by the same token, you don't necessarily have a problem if you do drink every day.
For Help
The following books may be of help to anyone wishing to deal with his or her drinking:
Changing for Good, by J.O. Prochaska,et al. Quill 1994
Controlling Your Drinking, by W.R. Miller and R.F. Munoz. Guilford Press 2005
Over the Influence, by P. Denning et al. Guilford Press 2004
Seven Tools to Beat Addiction, by S. Peele. Three Rivers Press 2004
If you find that you have a problem that you cannot manage on your own, we are here to help. Contact us at Axis today and find out more about our in-depth rehabilitation programs here in California.