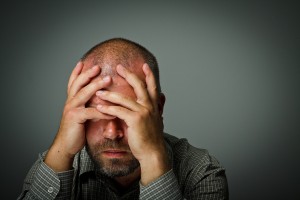 Drug company Actavis recently announced that they will remove from the shelves a product that is often used to make an addictive substance popularized by more than a few rappers. Called "purple drank" or "sizzurp," the substance has been blamed for overdoses, accidents, and other issues among young people who often use it to get high.
A rep for Actavis told TMZ: "Given recent media attention, Actavis has made the bold and unprecedented decision to cease all production and sales of its Promethazine Codeine product. This attention has glamorized the unlawful and dangerous use of the product, which is contrary to its approved indication."
Easy Access
While it's true that having easy access to drugs and alcohol is a risk factor for the development of a substance abuse problem, simply removing the drug from the shelves – or the streets – is not enough to help someone living with an active addiction. As seen with the prescription painkiller epidemic, when it became more difficult for people to access prescription pills, many turned to heroin. Similarly, those who use "sizzurp" will likely be undeterred by a lack of access to the cough syrup used to make it. Rather, they will likely turn to other substances that provide a similar high instead.
Is Your Loved One Using Drugs?
Cough syrup may seem like an odd substance of abuse, but the fact is that even over-the-counter cough syrups like Robitussin are used to get high. There are always new trends in drug use and new substances of abuse on the streets. Separating your addicted loved one from their drug of choice does not mean that they will simply stop seeking drugs and alcohol. If your family member currently uses Promethazine Codeine, they can easily find codeine, the active ingredient in "sizzurp," in a number of different prescription medications. It won't be difficult for them to replace "purple drank" with another substance of abuse.
The fact is that addiction is a medical disorder, one that requires medical and psychotherapeutic intervention. Like diabetes and other chronic disorders, patients who are living with an active addiction will not magically recover because they are unable to get their drug of choice. They need treatment that begins with a thorough evaluation and lasts as long as it takes for them to become stable without any illicit substances.
Contact us at Axis today and learn more about how our drug and alcohol addiction treatment program can help your loved one change his or her life.