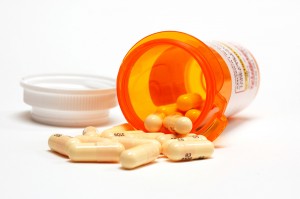 In the past few years, the prevention of prescription drug abuse has become a major focus for law enforcement and lawmakers across the nation. A 2012 LA Times special report partially exposed the roots of this growing problem, showing that a large portion of prescription drug overdoses in Southern California can be traced to a handful of doctors.
In order to combat prescription drug abuse, Governor Jerry Brown signed two bills into law in September 2013. These two new California laws are each designed to confront a different aspect of prescription drug abuse. One of these new laws deals with tracking prescriptions written for narcotic medications and painkillers. California already has a system in place for tracking these drugs, but increased funding will strengthen it. The system records both the name of the prescribing physician as well as the patient to whom the medications are prescribed.
The other new law is concerned with the reporting of overdoses caused by prescription drugs. When an individual loses their life to prescription drugs, coroners will be required to file reports with the Medical Board of California, and they will then review the information. This increased oversight places a measure of responsibility on the prescribing physicians to take more care in prescribing these powerful drugs.
Making the Most of Treatment
Enrolling a loved one in a substance abuse treatment program is a huge step in their journey towards recovery. However, attending treatment does not automatically result in freedom from addiction. The individual who is undergoing treatment must invest in the process in order to see results. To help someone you love get the most out of a treatment program, there are some practical aspects that you can help them focus on:
Expectation for change: entering the program with a genuine desire to change their life
Willingness to participate: full involvement in all individual and group counseling sessions, activities, and programs offered by the treatment program
Work ethic: being willing to put in the time and effort necessary for recovery
The Foundations of Recovery
Getting free from the grip of substance abuse is a process. The best way to get started is to invest fully in an effective rehabilitation program like the one here at Axis.
If you suspect that someone you care about may be caught up in substance abuse, you can take steps to help that person today. Call us at the phone number listed above to get started.