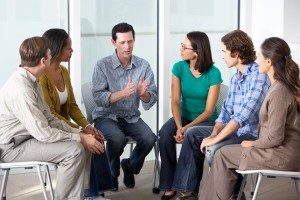 Illegal online pharmacies peddling regulated and addictive substances are flourishing online, and some say that part of the fault lies on Google's doorstep.
A group of attorneys general are among the number of people who believe that Google should be doing more to stop the growing trend of online illicit drug sales, according to The Washington Post. They wrote a letter to the company detailing their concerns. Google responded by pointing out that they had disabled as many as 4.6 million ads designed to hock health supplements and pharmaceuticals in 2013.
Additionally, Google said that it increased the restrictions placed on its advertising policy, an act that reduced the placement of ads by unlicensed pharmacies by an estimated 99.9 percent. In order to avoid prosecution, Google paid $500 million and agreed they had been complicit in the selling of illegal substances prior to the changes made in their ad restrictions.
In the future, Google has announced that it will hire more than 100 people whose sole job is to look for ads from illegal pharmacies and cut out 1,200 search phrases that could lead people to these sites.
Is Google Another Drug Dealer?
Because emails used in the lawsuit demonstrated that Google recognized the risk of these illegal pharmacies and the traffic they gained through Google ad placement before they took action, many believe that Google was in essence part of the chain of drug trafficking, even earning a "cut" through advertisement payments made by the companies. If their actions – or inaction – can be interpreted in such a way, certainly they have taken steps to amend their behavior toward potential online drug sales.
In the meantime, how does this affect the families of addicted people who got illegal drugs by connecting with illegal online pharmacies through Google?
Disrupting Your Loved One's Addiction
If your addicted family member has been getting drugs illegally through the Internet, they will likely be undeterred by the changes made by Google. There are so many sources available for synthetic substances, prescription medications, and others that if they really want these drugs, they will find them.
Helping an active addict doesn't mean removing access to their drug of choice. True help comes in the form of connecting them with an addiction treatment program that will give them the resources they need to stop using drugs altogether. Call us at Axis today and learn more about how you can put the tools of recovery into the hands of your addicted family member now.