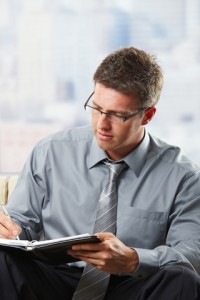 Drug abuse and addiction is a hot topic up for debate this year in a number of different states. The foci of potential legislative changes vary from state to state but the general idea is the same – limit the number of lives lost to addiction by preventing new cases of drug abuse and addiction and increase the availability of treatment for those currently living with an active drug dependence.
Sherry Green is the CEO of the National Alliance for Model State Drug Laws (NAMSDL). She says: "We're seeing bills that ban synthetic marijuana, bath salts and other synthetic drugs by banning classes of substances, with specific examples of the chemical formulations of drugs that would fall into that category. In the past, states tried to ban specific chemical formulations, and drug makers would get around the ban simply by changing a molecule. Under these new measures, if something else in that class is created after the law takes effect, it would already be banned."
Many states are also looking into:
Increasing education requirements for physicians who prescribe addictive drugs (e.g., painkillers, stimulants and/or sedatives)
Increasing the availability of naloxone, an anti-overdose medication for opiate users
Decreasing the availability or ease of access to addictive prescription drugs
Addressing the issue of legalizing marijuana for the purposes of medical or recreational use
Implementing state databases for prescription drugs, interstate databases for the same, or requiring doctors to use current databases already in place
Decriminalizing possession of certain drugs or lowering the minimum sentence for possession or use of specific substances
Implementing mandatory drug testing for those on welfare or receiving any form of public assistance
When Your Loved One Is Living With Addiction
Changes to legislation and increased awareness of risk associated with use and abuse of different substances are great ways to help those who need it to move closer to treatment. Enlisting the assistance of your family doctor in helping your loved one to see that their use of drugs or alcohol is at a dangerous level can be the extra push that your family member needs to get the help necessary to heal.
If you are concerned about your loved one's use of drugs or alcohol and the consequential harm in their life and the life of your family, don't wait to help them enroll in an effective treatment program. At Axis, we're here to help. Contact us today and learn more about the options available for your family in our evidence-based substance abuse treatment program.