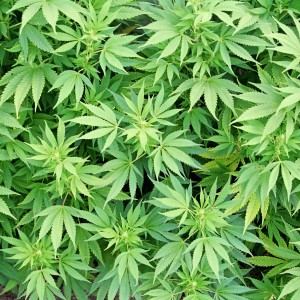 The legalization of marijuana has recently become been a hotly debated topic around the nation. Central to the debate is the right of each state to choose how it regulates use of the drug. With Washington and Colorado already allowing both medical and recreational use by adults, the U.S. Department of Justice (DOJ) has been under pressure to rule on the issue on a federal level.
In response, the Justice Department has introduced a new directive with new guidelines. The new directive permits Colorado and Washington, along with 20 states that have approved marijuana for medical use, to abide by their own rules, as long as states laws don't conflict with the DOJ's new guidelines. Some guidelines of the new directive cover topics such as:
The use of marijuana by minors
Driving under the influence of marijuana
Using the drug on federal property
Using revenue from marijuana to fund criminal activities
The federal government would only intervene at the state level if the new guidelines were not observed.
As expected, this directive is stirring up controversy, especially among those who are already against the legalization of marijuana. Those who are opposed to it believe the Justice Department is overstepping its authority. Supporters of the directive believe that it will allow federal authorities to focus more on the crime and violence currently associated with the drug trade. Regardless of the legal status of marijuana in the United States, for some people, using the drug for any reason will continue to be a problem.
How Everyone Can Benefit From Treatment
Helping individuals to kick a drug habit gives them the opportunity to improve their quality of life. Just as a substance abuser's behaviors while under the influence affect those closest to them, so too does their growth in treatment positively impact their family and close friends. Below are some ways loved ones benefit once the individual has stopped drinking and using drugs:
Erratic behaviors caused by drug abuse can be put to an end.
There can be a more stable, predictable living environment.
Conflicts are reduced which lowers everyone's stress level.
Family and friends can begin to trust their loved one again.
Financial troubles and legal problems can be reduced.
A Better Life for Your Loved One
Drug users rarely think about how their behaviors impact others. The entire family or peer group is affected whenever a loved one cannot break free from drug dependence. To improve your loved one's life and the lives of everyone close to them – including your own – take action today. Get your loved one the professional help they need to stop using drugs or alcohol when you contact us at Axis now.