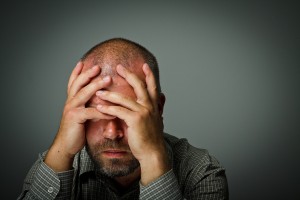 If you're trying to be supportive of someone in recovery from drug or alcohol dependence, there are some things that you just shouldn't say. The Huffington Post collected a number of tweets on the subject of the worst possible things that you can say to someone in recovery. Here are the top 10:
"You can have just one. A little bit won't hurt."
"One day you'll be able to drink normally again."
"You don't look like an addict."
"There's no such thing as addiction. All you have to do to quit is quit."
"But you still have a job. You can't be an addict and have a job."
What Should You Say to Someone in Recovery?
In addition to avoiding the comments above, you can:
Be available. Whether it's for a phone call in the middle of the night or moral support at a party, you can be there for someone who is struggling with the urge to relapse or struggling with recovery just by picking up the phone when they call.
Stay positive. Even if you have doubts about someone's ability to withstand relapse or the person seems to chronically relapse, continue to be positive about their ability to recover and remain supportive of their goal of abstinence.
Consider avoiding alcohol use. It can be a trigger to be around people who are drinking or using drugs even if they are not acting drunk or high. Even if you don't have a problem with substance abuse, it can be helpful to your addicted friend or loved one to abstain when they're around.
Don't make a big deal about it. If your addicted friend wants to talk about their struggles with substance abuse or their experience – or challenges – in recovery, then it's not a problem to engage them on the subject. However, too many questions out of the blue may come across as intrusive or make them feel uncomfortable.
When Relapse Becomes Chronic
It's not uncommon for some patients in recovery to relapse briefly and then return to sobriety. However, when relapse becomes a chronic problem or lasts for increasing lengths of time, it's a sign that it's time to return to treatment. Learn more about the rehabilitation program that we offer here at Axis when you contact us at the phone number listed above today.