Drug counseling is the heart of any effective addiction treatment program. Your counselor will be your guide in the recovery process, helping you uncover the sources of your addiction and find healthier, more constructive ways to handle the pressures of daily life. Qualified drug counselors can teach you how addiction begins and how drug or alcohol abuse will affect your future.
From the time you enter a rehab program until long after you graduate, drug counselors will provide support, encouragement and motivation as you evolve through rehab. These frequently asked questions will help you understand how the process works and fill you in on what to expect from your sessions.
Q) What is drug counseling?
A)  Drug counseling is a form of therapy in which a professional who is trained in addiction treatment provides guidance on getting clean. Counseling may be based on a number of different approaches to therapy, but the primary goal, according to the National Institute on Drug Abuse, is to help you stop using the substances that are destroying your life. Drug counseling may take a number of different forms, including:
Individual, one-on-one sessions with a drug counselor
Family counseling sessions with partners, spouses or children
Group counseling sessions with others who are struggling with addiction
Crisis intervention counseling to persuade a user to seek treatment
Drug counseling sessions may be based on one or more therapeutic models. Some of the most popular approaches to addiction treatment today include cognitive-behavioral therapy (CBT), dialectical behavior therapy (DBT), motivational interviewing (MI) and motivational enhancement therapy. Although each therapeutic school emphasizes a different road to recovery, the final destination — a healthy, sober life — is the same.
Q) What happens in a session?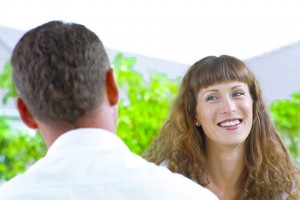 A) During a typical counseling session, you'll meet with a therapist, psychologist or social worker to discuss the issues surrounding your drug use. Sessions typically last from 45 minutes to one hour, and you may participate in counseling with loved ones or with other clients at a rehab facility. Counselors don't simply lecture to their clients about the dangers of substance abuse; they ask focused questions that help their clients understand their addiction and find more positive solutions to the problems in their lives. Over the course of a session, a counselor may do the following:
Evaluate your physical condition and assess your mental health status
Help you identify the negative thought patterns that underlie your addiction
Help you learn new strategies for coping with the stresses you're currently facing
Refer you to other professionals or resources in the community
Help you set goals for your recovery
Group counseling sessions are led by one or two counselors, but the members of the group are encouraged to take over the discussion. Clients share their experiences in drug use and recovery in an effort to provide support, encouragement and hope.
Q) How will a drug counselor treat me?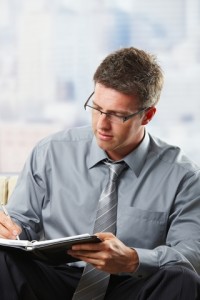 A) Many addicts are afraid to go to counseling because they're afraid of being judged or criticized for their actions. Addiction can drive you to do things that violate your personal beliefs and values, such as stealing, lying, cheating on a spouse or hurting your loved ones. By the time you get into rehab, you may no longer recognize yourself as the person you once were. A counselor's job is not to lecture you about your drug use or criticize your choices but to offer compassion and encouragement as you rebuild your life.
In the past, confrontational styles of drug counseling were popular, and many addicts felt abused or belittled by their counselors. Today, many rehab facilities emphasize a more positive, constructive approach. Counselors work with their clients to restore their self-esteem and find their own inner sources of motivation to recover. A professional counselor should provide a supportive, confidential setting for your sessions and should take every measure to make you feel safe and accepted.
Q) What qualifications do drug counselors have?
A) According to the U.S. Department of Labor, the qualifications of a drug counselor may vary from state to state and from one context to another. Some drug counselors have a high school education or an undergraduate college degree with specialized certification in addiction counseling. Others have a master's degree or a doctorate, with advanced training in addiction treatment. A counselor may be a psychologist, a licensed clinical social worker, a family therapist or a certified addiction counselor.
Most states require counselors and therapists to have some level of certification in order to provide addiction treatment services. In California, for example, the Department of Alcohol and Drug Programs (ADP) oversees the certification of drug counselors. Therapists, psychologists and social workers who provide drug counseling services are licensed by the Department of Consumer Affairs.
Q) When should I contact a drug counselor?
A) You can reach out to a counselor for help if you feel that your life has gotten out of control because of your drug or alcohol use. You may also decide to contact a counselor if someone in your life — a spouse, child, sibling or partner — is in danger of destroying their life with alcohol and drugs. You don't have to wait until the problem has become severe to call a counselor. Even in the first recreational stages of drug abuse, you can seek professional treatment to prevent the negative consequences of addiction. It's never too early or too late to benefit from addiction counseling.
Q) Where can I find a drug counselor?
A) Drug counselors practice in a variety of settings, including drug rehabilitation centers, mental health facilities, schools, the penal system and in private practice. Drug counseling is offered as part of a complete addiction treatment program at residential rehab facilities, along with other services like family therapy, 12-step meetings, nutritional counseling and holistic treatments.
For many recovering addicts, the most effective way to get counseling is to enroll in a treatment program that provides a structured, supportive environment. When you enroll in treatment, you'll be referred to one or more drug counselors who will work with you at each stage of rehab, from admission and detox to rehab and aftercare.
Q) Should my family get drug counseling too?
A) Whether your family unit is a traditional nuclear family, a single-parent household or an unmarried couple, the people closest to you should be involved in your recovery. Family members are encouraged to take part in drug counseling in order receive:
Education about addiction and its treatment
Professional support for their own personal growth
Preventive counseling to reduce the risk of addiction in younger generations
Referrals to community resources that will make their lives healthier and more stable
Family counseling may take place on a one-on-one basis or through group sessions that include all the parties who are involved. According to the Substance Abuse and Mental Health Services Administration (SAMHSA), drug counselors can improve the success rates of rehab and reduce the risk of relapse by providing services to the entire family.
Q) How much does drug counseling cost?
A) At a residential treatment facility, the cost of drug counseling is typically included in the overall fee for rehabilitation. On an outpatient basis, counseling is available for free or on a sliding-scale basis at public health facilities that offer mental health services. Counselors in private practice may offer their services at a lower cost to low-income patients and may accept health insurance to cover their fees.
If addiction is threatening to destroy your physical health, your emotional well-being, your family and your job, you should not underestimate the value of drug counseling. At Axis, our counselors draw from a wide range of therapeutic resources to support your recovery goals. Call our intake team to find out how drug counseling can help you restore health and stability to your life.