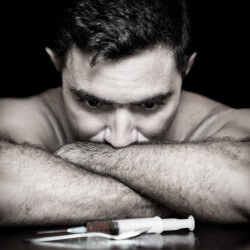 It's no secret that pharmaceutical manufacturers have one intention in business — to make money.
The pharmaceutical industry rakes in around $300 billion annually, a price tag that is expected to increase by another billion within only three years' time, according to the World Health Organization. Additionally, six of the 10 largest drug-making companies in the world are right here in America.
While it is certainly possible to profit a great deal from the rampant illnesses of undeveloped nations combined with the high rate of diagnoses like cancer in Western civilization, that isn't how big pharma companies are making their billions. Drugs are costly, and for many, impossible to obtain because of the heavy price tag. In 2012, 12 new drugs were approved by the Food and Drug Administration and of them, 11 would cost more than $100,000 to treat one person for one year, per AlterNet.
Pharmaceutical companies are wasting no time in getting their message out to consumers either. If you read, watch television, or ever pass a billboard, it's likely you're being marketed to for a condition you have, one you might be diagnosed with someday or even one you know someone else has. The regular barrage of drug advertisements has dramatically increased in the past decade, and some believe media exposure to these drugs could be partly to blame for increased abuse. In 1996, pharmaceutical promotion came at the cost of $11.4 billion; in 2005, the price jumped to $29.9 billion, per one New England Journal of Medicine review.
What Are Research Chemicals?
Research chemicals, sometimes referred to as designer drugs, represent a class of drugs that are legally manufactured by drug makers, but their makeup is innately similar to other classes of drugs that are highly illegally and likewise, dangerous. Unscrupulous drug makers have learned they can easily bypass legal issues by making these nearly copycat substances knowing ahead of time that people will get hooked on them like wildfire. It clearly isn't a concern to drug maker whether or not you become addicted to the research chemicals you're abusing as long as your habit is lining their pocket.
Generally speaking, research chemicals are used for research purposes by trained medical professionals and scientists. However, because they are distinctly labeled as being not safe for human consumption, these drugs can be sold legally. Furthermore, drug makers are somewhat exempt from liability of any harm caused by ingesting them since the label warns against it.
Chemical Compounds
The chemical makeup of research chemicals varies from one drug to the next. Research chemicals broadly define a group of manmade drugs that contain phenethylamine, tryptamine, or piperazine.
Each of these drugs are very potent on their own and possess the ability to make users feel euphoric highs that are similar to, if not sometimes greater than, the real thing.
Safety First
Since research chemicals are not at all regulated, there is serious risk potential for overdose. Often, these compounds are concocted by dealers and other users who have little knowledge of what they're doing. The first time you buy from a dealer, you might get a weaker substance that is laced with a myriad of things from cornstarch to sugar. You then become accustomed to the high that the trace amount of the research chemical gives you. However, your second purchase could be from a different batch of drugs that weren't cut with as much filler substance, wherein the same dose you were using before could be far more potent.
In many cases, circumstances like these lead to serious side effects — and in some cases — overdose. There were 10,176 visits to the emergency room for complications following the use of Molly in 2011 alone, per the Partnership for Drug-Free Kids. Likewise, many people believe research chemicals aren't as strong as the illicit substances they're trying to mock. Therefore, users will often take larger doses of the synthetic variants in hopes of achieving a high similar to which the real thing would give them. This frequently leads to adverse health effects, inclusive of death in some cases.
Safety measures don't only apply to the substance itself, but to the dangers in buying them and trusting that you're getting what you're asking for. One study examined lab results of 143 samples of Molly bought from street dealers. Results reported by the Huffington Post accounted that only 13 percent of the samples even contained MDMA, with more than 60 percent of the samples actually being bath salts.
Illicit Repercussions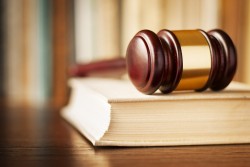 As of May 2013, the European Union — the governing territory that regularly sees new variants of research chemicals before we do in the US — claimed to be enforcing attempts to regulate over 280 types of designer drugs, according to The Guardian. The Federal Analog Act has been around since 1986 and regulates drugs that are chemically similar to scheduled controlled substances. However, it only applies to drugs intended for human consumption, so it hasn't been of great help in regulating the new wave of 2010-era research chemical-based concoctions.
Thus, in 2012, the Synthetic Drug Abuse Prevention Act was put into place in effort to regulate 26 of the chemical compounds, according to CNN News. Unfortunately, keeping up with the production of research chemical-based drugs is a nearly impossible feat. Most are coming from places outside of the United States, with the majority being from China. The government has a serious battle on their hands in terms of attempts to regulate the sale of these drugs when there are dozens of variations readily available to replace any one form that is at risk of being banned.
The inaction of law enforcement regulations does seem to be aiding in the epidemic to a certain extent. Likewise, incidents involving bath salts dropped from 3,490 in the last half of 2011 to 1,717 in the first half of 2012, according to the Huffington Post. While federal regulations weren't yet in place, it is thought that education on the serious consequences involved with taking bath salts made an impact on these numbers.
Chemical Sales
In this day and age, the simplest way users get their hands on research chemicals is the Internet. One is more likely to find a source quickly on the World Wide Web than on any street corner. Those looking to make their own supply or distribute to others can easily scour the Internet for deals on bulk packages of these chemicals.
Finding the Future
For many, mental illness is a grim precursor to research chemical abuse that knows no bounds. When a mental health disorder goes undiagnosed, it is allowed to grow and fester, finding new ways to creep into departments of your life that you've always managed to control. If you seek our help here at Axis, we'll treat all underlying conditions simultaneously and let you focus on your recovery.
Addiction to research chemicals is a fairly new treatment option in the world of drug rehabilitation facilities. At Axis, we believe there is no room to be behind the curve. That's why we stay on top of patient demands and make sure we're prepared to offer you the best care possible. Reach out to us now and let us help you change the way you're living.