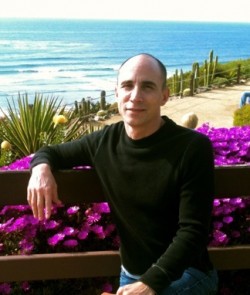 Mark Accomando is an ordained senior minister with the Centers for Spiritual Living. Formerly an Assistant Minister in Chicago, and then Director and Senior Minister for the spiritual community in Raleigh North Carolina. Mark has served as Director of Youth and Family Ministries at CSL Palm Desert, and then in 2010 founded EvokePeace focus ministry to serve in addiction recovery and in the community at large.
Mark has developed Spiritual Education curriculums using simple ancient practices and principles that he has combined with newer evidence based practices. He assist people in developing spiritual practices that have been proven to help those in addiction recovery in finding a connection with their inner-wisdom, and higher power. Marks intention is to assists clients in regaining purpose , a ground of inner peace, and self confidence with a greater ability to handle the challenges and changes that happen in life.
Mark started in 2009 with Axis and and his role here Is to educate, empower and encourage the clients by sharing simple daily Peace Practices and through meditation, practical evidence based exercises and by taking clients on outings so they may have an experience and connection with peace and nature.
Marks deepest intention is that when the clients are faced with old addictive patterns and with life's challenges, that the clients can then use these empowering techniques and implement them throughout their days in order to have healthy alternatives in living a successful and fulfilling sober life that works!