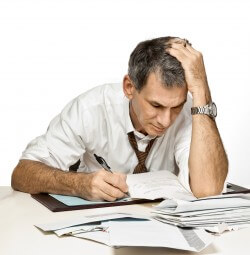 In an intervention, family members and friends of an addicted person get together to share their thoughts, feelings and hopes, with the goal of persuading the person to enter a treatment program and stop the addiction cycle, once and for all. It can be a powerful and transformative conversation, but research suggests that about 70 percent of families that plan to hold such a talk never actually succeed in pulling the talk together. For some families, concerns boil down to cost. For others, plans fall through due to logistical challenges. For some families, a DIY intervention can solve some inherent worries. For others, hiring an expert is the best route to take to ensure success.
Going It Alone
There are very few, if any, interventionists who will provide their services on a volunteer basis. These professionals need to cover their education expenses, travel expenses, food and lodging, while setting some money aside to help them pay their own bills at the end of the month. As a result, the fees that interventionists charge can seem quite high, and insurance companies may balk at covering those charges. After all, insurance companies really only like to pay for treatments for people who aren't well. In an intervention, the interventionist may be working on behalf of the family members, and by insurance standards, those people are healthy. Cash-strapped families may find a DIY intervention enticing, as it helps them to keep costs down.
Some families also object to sharing their stories with an interventionist. During a difficult addiction confrontation, many of the deep, dark secrets the family has been hiding tend to spring into the light, and this can cause some people intense distress. By keeping things private, they may feel more comfortable.
Hiring an Expert
An interventionist may be a vital team player for families who are overwhelmed by the intervention process. These families may not know how to:
Pull together an effective intervention team
Come up with effective statements
Deal with the addicted person's anger
Find appropriate addiction care for the person
Structure the intervention
Interventionists are experts, and most of them have participated in many, many interventions. They know just how to set them up, run them and supervise as they go forward. For overwhelmed families, this help might be priceless.
Some families have addicted members who have violent tendencies or severe mental illnesses that tend to become inflamed when the person is placed under stress. These frightened families might also benefit from hiring an expert, as the interventionist will be able to step in and provide assistance if the person becomes too agitated or upset to listen clearly.
Making a Choice
No matter what route families choose to take when planning an intervention, it's important that they move forward with those plans. Interventions can help people enter treatment, and according to a study in the journal Drug and Alcohol Dependence, interventions can also help people to stay in treatment, once they have agreed to enter the programs their families suggest for them. When you're ready to hold an intervention, we're here to help. At Axis, we can help you fill out the admission paperwork for the person you love, so treatment can begin as soon as the person agrees to get started. We can also help you pull together treatment information, to help soothe concerns your loved one might bring up during the intervention. Please contact us today to find out more.