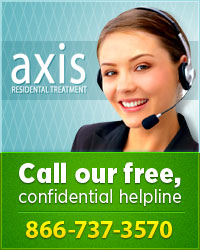 How to Plan an Intervention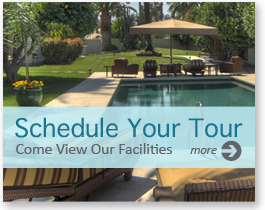 Making the decision to step in and confront someone who suffers from alcohol or drug addiction is a huge step for many people. For some individuals involved in the process, it may be the first time they've had the nerve to bring up their loved one's addiction. For others, it may the last chance they are willing to give to the individual they have seen hurting themselves for so long. Either way, it is important to plan every aspect and prepare for every contingency when putting together a formal intervention for drug or alcohol addiction.
Once you've decided to plan a formal intervention, you'll need to determine whether to hire a professional interventionist. This is a counselor that can bring several benefits to the table, for instance:
They are trained in drug and alcohol abuse and addiction disorders.
They are not emotionally attached to the situation, but they are compassionate and care about the outcome.
They can mediate the actual event to keep tempers and other emotions in check.
They may be able to help make arrangements for treatment in the event your loved one agrees to immediately enter a program for recovery.
They can train every member of the team on what to expect and how to handle typical and non-typical reactions.
According to the Mayo Clinic, hiring a professional is the best course of action to take.
Research Is Important Prior to an Intervention
The next step to planning the intervention is to gather information. The interventionist can provide you with much of this information, such as what the effects of your loved one's drug of choice may be, how addiction works and what treatments are available. You'll want to research treatment facilities, like ours here at Axis, and make tentative arrangements for enrollment. Finally, you'll want to gather as much information about your loved one's behaviors as you can.
Choose Your Team
When you stage a formal intervention, the process involves a number of people confronting the addicted individual at the same time. This is important, particularly if each member of the team has been getting different information from the person suffering from addiction. For instance, two different people may have, during the same time frame, given the individual money to pay their rent or meet some other financial obligation. By confronting the individual directly and together, they will not be able to talk their way out of the stories they've told in the past.
Choosing members of the intervention team can be trickier than simply gathering every person who has been affected. You'll want to choose people who have a genuine love for the subject of the intervention and can be trusted to communicate calmly and peacefully. For instance, it is important not to engage the individual in an argument. If they interrupt one member of the team, all members should be able to sit calmly until the subject has stopped talking, and then pick up exactly where they left off.
Create Written Letters of Exactly What You Want to Say
Each member of the team should write a letter to their friend or family member. The letter will be read aloud, by the author, so that he or she will not veer off track or become overwhelmed. The letters should be proofread and tightened throughout the planning phase so they are as concise and effective as possible on the day of the event. A professional interventionist can help with this process by utilizing established communication techniques.
Plan for the Best-Case Scenario
At the end of the intervention, the best-case scenario includes your loved one choosing to enter treatment. Given any time to change his or her mind may undo all the work and love that went into planning the intervention in the first place. Before the day of the event, contact a treatment center, such as Axis, to make sure a bed is available for your loved one. This can make the transition between intervention and actual treatment smooth and immediate. If necessary, you can arrange in advance for a sober escort to accompany your family member to treatment.
Prepare for the Worst-Case Scenario
The worst-case scenario at the end of an intervention is that your family member refuses to seek help. During the planning phase, you'll determine as a team what ramifications and consequences will be in place should this happen. Perhaps, you'll decide together to no longer provide money to the addicted individual. Perhaps you will all determine that you can no longer house him or her if they continue to abuse drugs. You may even decide that you will no longer refrain from calling the authorities if this person steals from you or neglects their children. Whatever the decision, you must be prepared to follow through with the consequences.
It is also important to remember that drug addiction is a disease that can affect your family member's ability to make good choices. While it may seem that they are choosing their drug use over you, they are behaving this way because of the drugs.
If you'd like help staging an intervention, or if you have questions about treatment after the intervention, contact us here at Axis today.
Further Reading