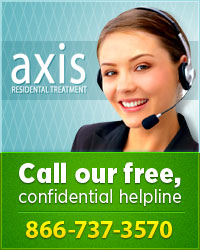 Intervention Approaches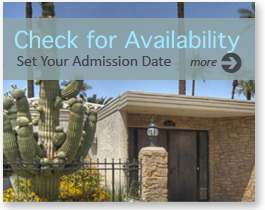 If someone close to you has a problem with drug addiction, alcohol abuse, mental illness or an eating disorder, convincing them to seek help may not be easy. Most behavioral disorders and addictions involve some level of denial. The person who's abusing drugs or who has the disorder is often the last one to reach out for help. A well-planned, carefully staged intervention may be what it takes to turn your loved one's life around.
Many family interventions fail because the meeting isn't staged or rehearsed beforehand. Emotions can run high in an intervention, and the person who's being confronted is likely to become tearful, hostile or even violent. An addiction counselor can be your guide in choosing the best place and time to intervene. Each member on the intervention team will have a role to play in convincing your friend or family member to go into treatment.

Assessing the Desire to Change
If you're considering an intervention, it's important to consider the person's desire to recover. According to the Yale School of Medicine Department of Psychiatry, addiction can lead to a state called "learned helplessness," in which the individual feels that he or she lacks the power to change. Because addicts usually go through multiple relapses before they're able to reach recovery, it's not uncommon for them to believe that rehabilitation is out of reach. An addict with learned helplessness may need to be reminded that relapse is one of the hallmark signs of addiction, and that change is always possible.
Some addicts and alcoholics want to change their lives, but they feel trapped by the cycle of addiction. Others have no desire to stop using or to change their behavior. As you plan your intervention, ask yourself the following questions:
Has my loved one talked about quitting recently?
Has he read books, watched TV shows or made telephone calls that suggest that he's contemplating recovery?
Has she tried to quit in the past without success?
Has he asked me for help in getting into rehab, but never followed through with my suggestions?
Addicts don't resist rehabilitation because they lack willpower or because they're morally weak. The disease itself keeps them chained to the drug or the addictive behavior. Your friend or family member may feel deeply torn about whether or not she's ready to quit, but if there's a chance that she wants to change, an intervention may provide the motivation she needs to make that commitment.

Intervention Models
Approaches to intervention may vary according to the severity of the problem, the addict's willingness to change and the threat to loved ones. Once you've evaluated the identified person's readiness to stop the behavior, you can determine which approach is best. Psychology Today has identified several valid models that are widely used by interventionists:
Intervention Models
The Johnson Model. Developed by Vernon Johnson in the 1960s, this classic approach relies on an element of surprise. The identified patient (IP) is approached without advance notice by a group of concerned family members, friends or coworkers, who each state their case for rehabilitation. The focus of the intervention always remains on the addict's inherent good qualities, while blame for her behavior is placed on the addiction itself. The Association of Intervention Specialists estimates that over 90 percent of addicts will agree to rehab when the Johnson model is used.
The Family Model (or Systemic Model). The systemic model is based on the idea that addiction is a disease that has its roots in the family dynamic, and that one member's addiction reflects a need for change in the entire family unit. In this approach, the whole family agrees to make positive changes, with or without the addict's participation. The addict is given the option to join the rest of the family by agreeing to rehab, counseling or other forms of treatment.
The ARISE Model. This trademarked approach does not use the elements of surprise, secrecy or coercion to help the addict get treatment. Instead, the addict is invited to join the process of recovery and healing through compassionate encouragement from friends and family members. Developing a reliable support network for recovery is an important element of the ARISE model.
An intervention specialist should be involved in choosing the right approach. Some addicts will require more aggressive intervention, while others may respond to a gentle, empathetic attitude. Many interventions still use the element of surprise to catch the loved one off guard; however, this approach may create hostility and distrust if it's not used appropriately. Regardless of where you hold the meeting, the location should be neutral and secure, and you should take measures to protect the safety of everyone involved.

Formulating a Plan
In a successful intervention, the team members do much more than present a list of complaints. An intervention must include a plan for treatment. After members of the team have talked about how the addiction has affected them, the team should present a proposal for rehabilitation. The treatment plan may include these components:
Detoxification at an inpatient rehab facility, outpatient center or hospital
Continued rehabilitation through a multi-disciplinary treatment program
Participation in couples therapy or family counseling with the other members of the household
A commitment to staying clean and sober through self-help groups, a 12-step program and counseling after rehab
The Agency for Healthcare Research and Quality (AHRQ) emphasizes that it's not enough to assess a person's readiness to change or to offer advice about how to quit a destructive habit. Arrangements should be made for treatment, and the addict should be assisted in getting into rehab.
Your loved one should also understand that there will be consequences if he or she doesn't agree to the treatment plan. Otherwise, the severity of the problem and the importance of rehabilitation may not be clear. The consequences might include a temporary separation, changes in custody status or a divorce. There may even be legal ramifications if dangerous behavior doesn't stop. The person at the heart of your intervention must know that his behavior is endangering everyone in your home.

Gathering Key People
An intervention usually isn't a one-on-one meeting; it involves a group of people who are concerned about the person or who are affected by her behavior.
The members of an intervention team might include:
A partner or spouse
Parents, children or siblings
Employers or coworkers
Friends
A pastor, rabbi or other spiritual advisor
An addiction counselor who specializes in interventions (also known as an "interventionist")
Having an addiction professional on your team can make a big difference in the success of your meeting. A counselor with experience in family interventions can advise you on the right approach for the person in question. Your counselor can also help you develop a plan of action for detox and rehabilitation.
Once you've gathered your team, have every member of the group write down his or her reasons for participating in the intervention. These may include concerns about your loved one's health, personal harm that you've experienced or destructive effects on your children. Each team member should be able to make a brief but compelling case for rehabilitation. The goal of the intervention is not to force your friend or relative into treatment or to slander her character, but to convince her of the scope and severity of her illness and to persuade her to get help.

Moving Into the Future
Recovery is a process that involves an entire family or social network. You and the other members of your intervention team must follow up with the treatment plan and continue to provide support throughout rehabilitation. You and your children or other relatives may also need counseling to cope with the consequences of addiction, to resolve issues of your own or to prevent substance abuse in other family members. You can start moving into the future by contacting us for information on how to approach intervention safely and effectively.
Further Reading