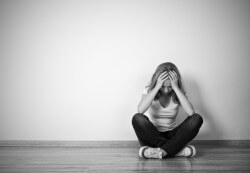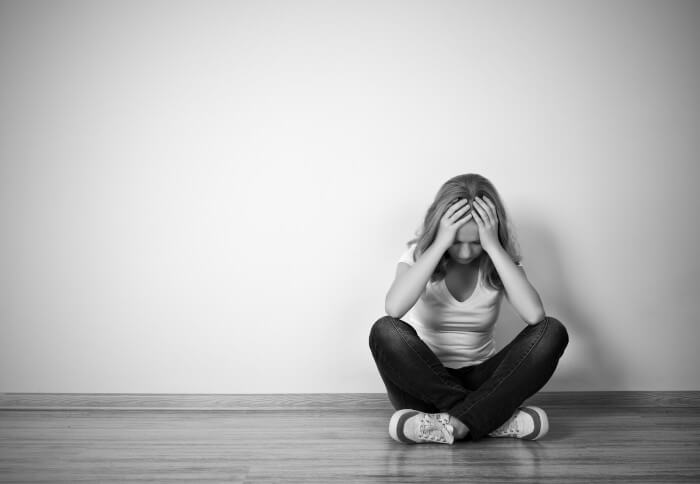 Recovering from an addiction to meth, cocaine or alcohol could be the toughest challenge of your lifetime. If there were an addiction treatment program that promised fast, effective results, wouldn't you be tempted to try it? Prometa is a physician-assisted system designed to help people recover from alcohol or stimulant dependence. This controversial program has earned media attention through its association with Hollywood celebrities and popular TV shows. But critics claim that Prometa is overpriced and overpublicized, and that the clinical evidence backing up its results is questionable.
Prometa is intended to treat only alcohol, cocaine or methamphetamine addiction; it is not designed to treat dependence on opiates, prescription sedatives or other addictive substances. The program is administered at private clinics by doctors who have been trained in the Prometa protocol. Learning about the Prometa Treatment Program may help you decide whether this system could work for you.
---
How Does Prometa Work?
Prometa is based on the premise that addiction causes changes in brain chemistry that can be reversed through pharmacological therapy, nutritional supplementation and counseling.
The treatment protocol is marketed as an integrated rehabilitation system that includes several core components:
An initial evaluation by a qualified, licensed physician
Prescriptions for nutritional supplements
Prescriptions for medications
A series of professional counseling sessions
The first phase of treatment takes place at the clinic under the supervision of the doctor. After you've completed this stage, which lasts about a month, you'll continue to take medications and supplements at home. You'll also participate in individual and group counseling sessions, where you'll learn how to manage cravings and avoid a relapse. Counseling sessions emphasize behavioral modification to help you learn healthier, more effective coping skills.
The three medications used in the Prometa Treatment Program — flumazenil, hydroxyzine and gabapentin — are not specifically indicated for addiction treatment. However, they may be effective at helping you cope with the side effects of withdrawal, such as anxiety, restlessness, insomnia and agitation. Flumazenil is used to counteract the effects of benzodiazepine sedatives, such as Xanax or Valium. Hydroxyzine is prescribed to reduce anxiety and tension. Gabapentin is an antiepileptic drug that has been used on an off-label basis to reduce withdrawal symptoms and minimize cravings in recovering alcoholics.
---
Is Prometa an Effective Treatment System?
Several clinical studies have shown that the medications used in the Prometa system may have promising results for addiction treatment. But the Los Angeles Times points out that much of the positive research on Prometa has been funded by Hythiam, Inc., the company that founded the treatment protocol, or by medical professionals who had a financial interest in the program
An article published in Addiction suggests that this protocol may not be as effective as its supporters claim. A double-blind study of the medications used in the Prometa protocol indicated that this combination of flumazenil, hydroxyzine and gabapentin wasn't any more effective than a placebo in fighting meth addiction. Meth addicts who tried the Prometa system were no more likely to complete the rehab program, stop using meth or report reduced cravings than those who took the placebo drug.
---
What Are the Pros and Cons of Prometa?
Every approach to addiction treatment has its advantages and drawbacks. If you're thinking about trying Prometa, consider some of the pros and cons.
Pros
Integrated services. Prometa takes a multidimensional approach to treatment, addressing the physical, neurological and psychosocial aspects of addiction. Along with medication and nutritional supplementation, you receive counseling from trained addiction therapists.
Flexibility. Because Prometa is offered on an outpatient basis, it offers a flexibility and freedom that you may not get with a more restrictive inpatient treatment program. You can also participate in Prometa through certain residential treatment facilities.
Convenience. Prometa-licensed physicians are available all over the country, so you don't have to travel to a specific location to take advantage of this program.
Efficiency. Prometa has been used by many addicts as a way to jumpstart a recovery program. The pharmacological and psychosocial services you receive may motivate you to get sober if other methods have failed.
Cons 
Program costs. The Prometa Treatment Program is reported to be expensive, with costs starting at $13,000 for outpatient consultations, medication and therapy.
Limited clinical evidence. At this time, evidence to support the effectiveness of the treatment protocol is limited.
Lack of FDA approval. Although the combination of medications used in Prometa has been patented, the U.S. Food and Drug Administration hasn't determined that these drugs are safe or effective for addiction treatment.
Duration and intensity of treatment. Prometa is primarily a short-term, outpatient treatment protocol. While this approach to recovery may be right for some addicts, others require more intensive inpatient treatment in a residential setting.
If you have questions about addiction or recovery, our experts here at Axis are happy to provide answers. We offer individualized treatment plans in an exclusive, comfortable setting at our Southern California facility. We provide a full spectrum of recovery services, including medical detox, primary care, dual diagnosis treatment, family counseling and aftercare. Call us today to find out how we can help you create the meaningful, rewarding life you deserve.